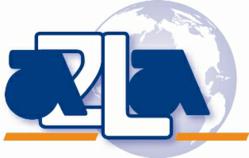 Frederick, MD (PRWEB) January 08, 2013
A2LA has been granted recognition by the U.S. Department of Energy, and the Design Lights Consortium, to accredit testing laboratories for the DoE Lighting Facts and Design Lights programs. The LED Lighting Facts program requires testing laboratories to gain accreditation to ISO/IEC 17025 through a recognized Accreditation Body, with a Scope of Accreditation which includes at least IES LM-79 (2008) sections 9, 10, and 12. After the laboratory's accreditation is granted, they are responsible for applying to the DoE directly for recognition to become a Lighting Facts Testing Laboratory.
From the Lighting Facts website:
"LED Lighting Facts is a voluntary pledge program to assure that LED lighting products are represented accurately in the market. Participants pledge to use the LED Lighting Facts label to document the performance of products they manufacture, sell, distribute, or promote.
Similar to a nutrition label, the LED Lighting Facts label provides a quick summary of product performance data. By introducing transparency to the lighting supply chain, the label guards against exaggerated claims and helps ensure a satisfactory experience for lighting buyers. Luminaire manufacturers who take the pledge agree to use the label to disclose performance results in five areas—lumens, efficacy, watts, correlated color temperature (CCT), and color rendering index (CRI)—as measured by the industry standard for testing photometric performance, IES LM-79-2008."
The Design Lights Consortium is a collective of utility providers and energy efficiency experts with the goal of providing incentives to promote and improve LED lighting performance and quality. Typically, products which fall under the Design Lights Consortium's scope are NOT eligible for certification under the EPA's ENERGY STAR program – however, there are a number of areas where a product may be eligible for ENERGY STAR certification as well as inclusion on the Design Lights Consortium Qualified Products List (QPL).
The DLC, similar to the U.S. EPA ENERGY STAR and DoE Lighting Facts programs, requires laboratories to gain accreditation to ISO/IEC 17025 through a recognized Accreditation Body, and requires the same sections of IES LM-79 to be on the laboratory's Scope of Accreditation. Lighting manufacturers that wish to have products included on the QPL must have their products tested by an approved laboratory before the product can be considered for use in energy efficiency promotions.
More information about these two programs may be found at their respective websites:
http://www.lightingfacts.com/
http://www.designlights.org/index.php
"In addition to our recognition as an EPA ENERGY STAR Accreditation Body, these new recognitions allow A2LA to offer additional services to our customers as a 'one-stop-shop' for their accreditation needs," said A2LA President, Pete Unger. "A2LA accredited laboratories may now benefit from our ability to offer accreditations recognized by these three major lighting programs."
All lighting test laboratories are required on a continuing basis to participate and receive "passing" results, in NIST's MAP (Measurement Assurance Program) Proficiency Testing program in accordance with A2LA General Requirements document R103 in order to gain and maintain accreditation. Applicants may find more information on this Proficiency Testing program by contacting:
Dr. Cameron Miller
NIST – Photometry
Phone: 301 975 4617
Email: c.miller(at)nist(dot)gov
About A2LA
The American Association for Laboratory Accreditation (A2LA) is a nonprofit, non-governmental, public service, membership society. A2LA provides world-class accreditation and training services for testing and calibration laboratories, inspection bodies, proficiency testing providers, reference material producers and product certifiers. Services are available to any type of organization, be it in the private or government sector. A2LA's principles and values include uncompromising integrity, impartiality, independence and objectivity, credibility, continuous improvement, teamwork, trust and respect for individual dignity. A2LA has been accepting applications for accreditation of solid state lighting testing laboratories since early 2011.