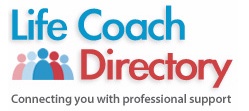 Camberley, Surrey (PRWEB UK) 9 January 2013
Each year we tend to make 'traditional' resolutions that rarely become a reality. Giving up smoking, getting out of debt or pledging to diet – all beginning on the day when individuals probably need a cigarette, a bacon sandwich and their overdraft the most after a heavy New Year's Eve.
Setting a resolution has now become so hardwired that for many it has become an obligatory activity as opposed to something into which thought and consideration are invested – leading on to most individuals simply repeating and failing to fulfil the same resolutions year after year.
Christmas is supposedly a time for sharing, caring and giving, though the reality is often different with many overspending and overindulging. According to a survey carried out by Life Coach Directory, 25% of respondents admitted to eating and drinking more than they usually would during the festive season, whilst 20% said they threw away uneaten food, 15% admitted to spending more than they could afford on presents and 17% finding themselves irritated with their nearest and dearest*.
For those who want to wave goodbye to self-indulgence and hello to positive change, life coaching could provide the answer.
According to the very same study which revealed the above results, when given some resolution options that were outside of the 'norm' and involved doing something which could have a lasting benefit on not just the individual but also those around them, all participants selected an alternative they said they would consider doing in the year to come:
-22% would consider spending more time on existing relationships.
-20% would consider doing something for charity.
-19% said they would consider doing something for others e.g. giving small compliment each day or donating blood.
-18% said they would like to make new friends.
-12% would like to volunteer.
-9% would do something for their local community.
Whilst it may be tempting for individuals to stay inside their comfort zone and resolve to take part in 'Dry January' or to sign up to the gym - the perspective and fulfilment individuals might gain from investing their time and effort into a more selfless activity could be far more rewarding.
Life Coaching can be of assistance in many important life areas and is refreshingly focussed on what could happen in the future as opposed to exploring what has happened in the past. Types of Life Coaching that could be of benefit include the following:
Relationship Coaching – For those who have perhaps neglected a relationship with a family member, friend, lover or colleague, a relationship coach could help them to identify what their idea of a good partnership is, what their expectations are and what needs are not being fulfilled so that positive change can be adopted and important relationships can grow.
Friendship Coaching – For those who have trouble making friends, dealing with conflict, keeping friends or recognising and dealing with bad friends, friendship coaching could be of assistance.
Retirement Coaching – Whilst individuals tend to look forward to retirement for most of their working lives, when it actually comes around it can bring about a loss of identity and fulfilment. Retirement coaching could help those feeling this way to develop a plan to address these areas, whether it be through volunteering for charity or mending relations with a spouse who they are not used to spending so much time with.
Personal Development Coaching – Whilst Personal Development Coaching does focus on the self, by improving confidence, motivation and energy other areas of our lives and our relationships can improve greatly.
So for those who wish to push past certain physical and emotional barriers and build on their strengths in order to make the most of their lives, think outside of the box with 2013 resolutions and pay a visit to Life Coach Directory.
For more information about the various areas in which Life Coaching could be of benefit, visit Life Coach Directory for full details.
Editors Notes
About Life Coach Directory
Having access to all of the information needed to find the right life coach is a vital step for those who are looking for additional support. Whilst other directories may supply contact details, Life Coach Directory goes further by providing clear details of the help offered by each life coach.
Life Coach Directory lists full profiles of each coach, their specialisms, fees, background information and qualification details. There is also a wealth of information about life coaching on the website so visitors can find the information they need before choosing a professional.
References
*Based on a survey carried out on Life Coach Directory between November 2012 and January 2013.