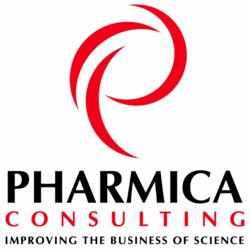 There are a lot of issues surrounding risk based monitoring
Boston, MA (PRWEB) January 08, 2013
Pharmica Consulting is widely considered to be the life sciences expert in operational excellence. As part of its continued service to the life sciences industry, Pharmica will be hosting its first Risk Based Monitoring Conference on March 19, 2013 in Boston, MA. The one day conference will highlight real world case studies and help the industry better understand the implications, challenges, best practices and lessons learned on how to effectively implement the FDA guidelines for the risk-based approach to monitoring. Paul Burton, Clinical Transformation Leader & Head, Trials Coordination and Site Management at Johnson & Johnson, has been added to the agenda as a speaker.
"We are glad to have J&J as a speaker," said Eric Lake, Partner with Pharmica Consulting. "They have given some great talks at our SharePoint conferences in the past. Paul is very passionate about this topic and has a lot of terrific experiences to share with attendees. I'm very much looking forward to hearing his talk."
"Paul will be talking about Analytical Based Monitoring," said Matt Kiernan, Partner with Pharmica Consulting. "He'll be giving real world lessons learned from a recent J&J study. There's nothing better than hearing these kinds of talks, they are just incredibly valuable."
"There are a lot of issues surrounding risk based monitoring," adds Farouk Rhymaun, Principal Consultant at Pharmica. "I think the concept is great and it's nice to see regulatory authorities pushing this kind of operational efficiency. But there are a lot of changes involved here, and cultural changes are one of the biggest ones. Paul's talk will address this and more."
Those interested in learning more about Pharmica Consulting's service offerings can visit http://www.PharmicaConsulting.com. To request additional information, please contact Eric Lake at 973-945-4482 or Greg Cohee at 215-579-1650.
About Pharmica Consulting -- Pharmica Consulting, one of the life sciences industry's leading consulting firms, provides a variety of offerings designed to help pharmaceutical and biotech clients achieve true Operational Excellence. Consultants at Pharmica invest the time needed to truly understand a client's specific challenges—and tailor solutions to help them create a more profitable business environment. Pharmica Consulting knows how to build effective strategies—and deliver against those strategies as promised.