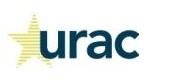 Washington, DC (PRWEB) January 07, 2013
URAC, a leading independent, non-profit health care accreditation and measurement organization, announced today that it has released revised Claims Processing Accreditation standards that reflect trends in the industry and align with government regulations, including the Administrative Simplification Provisions in the Patient Protection and Affordable Care Act of 2010 (PPACA).
"Under these regulations, organizations are required to implement operating rules aimed at achieving greater uniformity with the transmission of health information. These modifications are designed to promote more efficient electronic data exchanges, enable providers and payers to process financial and administrative transactions expeditiously, and facilitate cost containment," said Alan P. Spielman, URAC President and CEO. "To promote industry excellence, the standards put an emphasis on Quality Performance Monitoring tailored to the claims industry. "
URAC's Claims Processing Accreditation is now offered as two separate programs: Claims Processing Administration, and Claims Processing Administration with Claims Review and Appeals.
-Claims Processing Administration with Claims Review and Appeals, Version 4.0: URAC specifically designed the Claims Processing Administration with Claims Review and Appeal standards as a framework for organizations such as health plans, health plan vendors, and Third Party Administrators (TPAs) with claims review and appeals business operations to demonstrate excellence in the area of claims processing operations and to recognize a separate process for claims review and appeals. This program aligns with current government requirements for appeal notices to be provided in a "culturally and linguistically appropriate" manner. In response to these new requirements, URAC provides extensive interpretive guidance and references to clarify the standards' intent and how applicant organizations can demonstrate compliance.
-Claims Processing Administration, Version 4.0: URAC's revised Claims Processing Accreditation programs now include a separate accreditation for organizations that provide claims processing business operations without the clinical review and appeal functions, such as TPAs and Pharmacy Benefit Managers (PBMs).
Due to the critical importance of the information handled by claims processing organizations, URAC has expanded the standards addressing compliance with the Health Insurance Portability and Accountability Act (HIPAA) beyond the original requirements in the Core standards to include having a security official and security management process, written agreements with Business Associates, access and audit controls, interoperability and risk assessment analysis and pre-implementation testing, and breach handling.
About URAC
URAC, an independent, nonprofit organization, is well-known as a leader in promoting health care quality through its accreditation, education and measurement programs. URAC offers a wide range of quality benchmarking programs and services that keep pace with the rapid changes in the health care system, and provide a symbol of excellence for organizations to validate their commitment to quality and accountability. Through its broad-based governance structure and an inclusive standards development process, URAC ensures that all stakeholders are represented in establishing meaningful quality measures for the entire health care industry. For more information, visit http://www.urac.org.