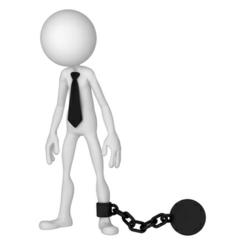 Should threatening social media posts by others, such as in cyber-bullying cases, result in jail time?
Viroqua, WI (PRWEB) January 08, 2013
As a top resource for jail inmate records online, Jailinmate.com uses social media to share information to their customers on a daily basis. But should threatening social media posts by others, such as in cyber-bullying cases, result in jail time?
According to The Foundry, "A Vernon County ordinance makes it a crime to 'send information to another person by electronic means with the intent to annoy, offend, demean, ridicule, degrade, belittle, disparage, or humiliate any person.' There is an exception if the information serves a 'legitimate purpose.'"
The article continues to go on that the statute is a clear violation of the U.S. First Amendment where freedom of speech is protected as long as it is non-threatening, obscene, etc. Though Vernon County is making the right step forward for the growing cyber-bullying problem on the Internet, what exactly does their language of "annoy" or "offend" or "humiliate" really mean?
The Foundry speculates that this could go as far as to cover religious affiliated posts that may offend another party, but not really intend to harm anyone. Vernon County has their hearts in the right place but the ordinance is very vague, could make a criminal out of anyone, and it should be scaled down to be more specific.
Cyber-bullying is a major problem, however, in the United States and across the world. Teens suffer daily because of the ease and virality of peer Facebook, Twitter, and other social media posts. For more information on cyber-bullying and how to stop it visit websites like StopCyberbullying.org.
About Jailinmate.com:
If someone is unsure of their criminal background status or warrant information, they may want to run their own jail inmate report. Jailinmate.com can provide users the tools in which to look up their past so they can work on the future. With an extensive background check database, customers can also get information on the criminal background of others. Visit Jailinmate.com to run a jail inmate search today.