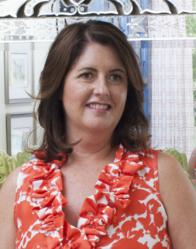 La Cañada CA (PRWEB) January 08, 2013
The expanding Haute Design Network is pleased to welcome Sara Ingrassia, of Sara Ingrassia Interiors. An Emmy award winning set designer, and accomplished interior designer, Ingrassia has established a reputation for creating stunningly visual environments. She credits her ability to fully visualize her intended result. "Rooms come into my mind in pictures. I see them like 3D paintings. One of my main objectives is to get cohesiveness in a room, to make it beautiful from every angle, and to evoke the right emotion." Now she brings that gift to the readers of Haute Living Magazine, as the exclusive Haute Design Network Member for the La Cañada CA Market.
About Haute Design Network
Haute Design Network selects interior designers that have displayed a high level of expertise and accomplishment in their field. This exclusive circle of leading interior designers is invited to bring their past, current, and future work to Haute Living readers. Sara Ingrassia and her colleagues are featured on Haute Design Network's comprehensive website as exclusive interior design professionals, along with daily blog posts, articles, and up-to-date reports related to design, real estate, and luxury. All this and more may be accessed by visiting http://www.hautedesignnetwork.com.
About Sara Ingrassia Interiors:
Sara Ingrassia Interiors is a boutique residential interior design firm known for vibrant, unexpected and layered environments. Located in the Los Angeles area, the firm's portfolio includes design, renovation, new construction, and project management. Her clients range from prominent business leaders to some of Hollywood's elite.
A long time Californian and a native of Dallas, Sara frames contemporary and classic interiors through a lens of balance, scale, lighting, texture, and color. It's less a thought process than it is an understanding of the whole picture. Her rich aesthetic is as much informed by art history and the galleries she experienced in her travels through Europe as it is by nature and the wide-open spaces of her family's ranch.
Ingrassia's ability to move effortlessly across styles comes from her roots as an award winning set decorator in film and television, notably for "Austin Powers", "Meet the Fockers", and HBO's "Carnivalle" for which she won an Emmy award in 2004.
Sara's work has been featured in "Pasadena Magazine", "The Quarterly", "The Outlook", Pasadena's "The" magazine, "The Hollywood Reporter", and HBO's "Behind the Scenes". She has participated twice in the La Canada Home Tour, and on the Pasadena ASID Home Tour. She designed "Stories" an exclusive 4 part line of furniture for Mortise and Tenon in Los Angeles and for their on line store.
To Learn More: Visit Sara Ingrassia Interiors' Haute Design Network Profile
(http://www.hautedesignnetwork.com/designer/sara-ingrassia/ )