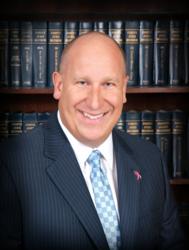 Overall, the North San Antonio Chamber is committed to monitoring government affairs and public policy issues that affect our members, connecting people to people, honoring our community's leaders and bringing businesses the tools they need to advance.
San Antonio, Texas (PRWEB) January 17, 2013
The North San Antonio Chamber of Commerce names Brad Rollins the 2013 Chairman of the Board. Rollins is President of Dahill. In addition to serving as Chairman of the Board of the North Chamber, Rollins will also serve as President of the Board for Lead SA, the North Chamber's non-profit 501(c) (3) organization.
The North Chamber also announces the slate of officers and new board members. The executive committee includes: Chair-Elect, Clay Jett of Texas Capital Bank; Small Business Council Chair, Wade Cleary of Cleary Zimmermann Engineers; Finance Council Chair, Gary Hoyak of Travis Wolff Independent Advisors; Business Development Council Chair, Terry Hookstra of eESI; Government Affairs Council Chair, Rob Killen of Kaufman & Killen, Inc.; Membership Council Chair, Chris Scherer of Law Office of Chris A. Scherer; Leadership & Professional Development Council Chair, Annie Turner of Wells Fargo; and Technology Council Chair, Jim Heaney of Comerica.
The North Chamber board includes the addition of nine members including: David McGee, Amegy Bank; Harry Moeller, Bartlett Cocke General Contractors; Delfin Ortiz, Omni San Antonio Hotel at the Colonnade; Christine Prescott, Corporate Travel Planners; Todd Renaud, Security Service Federal Credit Union; Jeff Rusk, Sirius Computer Solutions; Aaron Seaman, SWBC; Christopher Thiel, Alterman; and Jason Thompson, Ancira KIA.
About Us
The North SA Chamber is keeping member businesses and Bexar County strong by advocating on behalf of member businesses large and small; delivering exceptional, business-to-business networking opportunities; honoring leaders at every age and career stage; and cultivating the workforce through leadership and professional development training. Through Lead SA, our 501 (c) (3) entity, we assist member small businesses and non-profit organizations with access to career development and advance higher education through scholarship gifts to area colleges and universities.