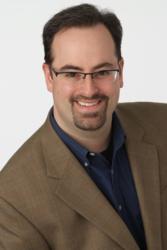 (PRWEB) January 10, 2013
Group Policy: Fundamentals, Security, and the Managed Desktop, 2nd Edition is the new book from renowned Group Policy expert, Jeremy Moskowitz and is now available for purchase.
Signed copies are available at GPanswers.com or directly from the publisher, Wiley. The book is the new and improved 7th edition of his popular book, Group Policy, Profiles and IntelliMirror.
The book is freshly updated and includes updated information about Windows 7 and new information on Windows 8 and Windows Server 2012. Jeremy Moskowitz covers everything there is to know about Group Policy and the best ways to tackle desktop management problems, including; tips on troubleshooting, security, scripting and using Windows PowerShell when necessary.
Jeremy Moskowitz is a nationally recognized authority on Windows Server, Active Directory, Group Policy and various other Windows management topics. He is a seven time Microsoft MVP in Group Policy, which is a title given to less than a dozen others. He is the founder of PolicyPak Software and Gpanswers.com, ranked by ComputerWorld as a "Top 20 Resource for Microsoft IT Professionals."
Hardcover signed copies of the book can only be ordered through GPanswers.com
About PolicyPak Software
PolicyPak Software is the leader in applicationapplication compliance and desktop management tools for Active Directory. The software enables IT pros to deliver, lockdown and remediate settings for desktops, laptops, VDI sessions, company devices, as well as personal "BYOD" devices. PolicyPak was founded by desktop management expert and Microsoft Group Policy MVP Jeremy Moskowitz.
About GPAnswers.com:
GPAnswers.com is Group Policy Blog that answers a wide array of common and hard-to-answer questions on Group Policy and desktop management. GPAnswers.com is a leading resource for Microsoft IT Professionals. GPAnswers.com was also founded by Jeremy Moskowitz, author of many books on Windows and Active Directory Management and Windows/Linux Integration.