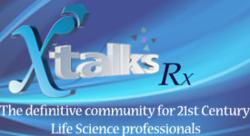 Toronto, Canada (PRWEB) January 09, 2013
Throughout the clinical development and commercialization lifecycle of products to treat rare diseases, there are a variety of clinical studies that can be conducted. Studies may be conducted for various reasons including product regulatory approval, patient access to a product for an unmet need, patient registries, or as a post-marketing requirement following product approval. The regulatory strategy employed often dictates the type of study that needs to be conducted to address an associated regulatory requirement.
Key Learning Objectives:

US Regulatory requirements and associated study design - Registries, pre-, post-, and peri-approval designs
EU regulatory environment and Compassionate Use/Expanded Access Programs (EAP)
Real World case examples and lessons learned
For more information about this event or to register, visit: http://xtks.in/xto520
Xtalks, powered by Honeycomb Worldwide Inc., is a leading provider of educational webinars to the global Life Sciences community. Every year thousands of industry practitioners turn to Xtalks for access to quality content. Xtalks helps Life Science professionals stay current with industry developments, trends and regulations. Xtalks webinars also provide perspectives on key issues from top industry thought leaders and service providers.
To learn more about Xtalks visit http://xtalks.com/ContactUs.ashx
Contact:
Karen Lim (416) 977-6555 ext 227
clientservices(at)xtalks(dot)com