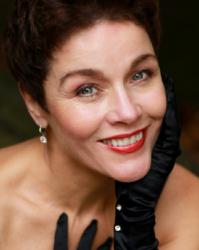 Jupiter, Fla. (PRWEB) January 08, 2013
The Eissey Campus Theatre at Palm Beach State College in Palm Beach Gardens will be graced by one of the best in the business during a Jan. 8 spectacle.
Bob Lappin and The Palm Beach Pops have set the stage for a female-friendly tribute to the great "American Songbook" with "Here's to the Ladies." "Here's to the Ladies" will feature Broadway sensation and Tony Award nominee Christine Andreas singing such favorites as "Don't Rain on My Parade" and "Somewhere over the Rainbow."
Andreas recently wrapped up performing alongside Kelsey Grammar in "La Cage Aux Folles," a Tony Award winner. She has been a welcome attraction in the Broadway musical since April of 2010, playing the role of Jacqueline. She also will be a welcome attraction at the local theater patronized by residents of nearby BallenIsles and PGA National.
Waterfront Properties and Club Communities welcomes Andreas to the stage for the 21st season of Bob Lappin and The Palm Beach Pops, which has been entertaining homeowners in northern Palm Beach County for as many years.
Maestro Bob Lappin describes Andreas as an "outstanding" performer whose voice blends beautifully with The Palm Beach Pops' masterful musicians. Audiences love her, Lappin said.
Prior to "La Cage Aux Folles," Andreas starred as Margaret Johnson in "The Light in the Piazza," another Tony Award winner. While she is most famously known for her Broadway bravado, Andreas left a legacy on the New York City theater scene as Eliza Doolittle in "My Fair Lady," a 20th-anniversary production by the Royal Shakespeare Company. For that, she received a Theatre World Award.
Her Tony Award nominations came from her characterization of Laurey in "Oklahoma!" and from her portrayal of Frankie Frayne in "On Your Toes." Her myriad of engagements has included such signature places as Café Carlyle, Algonquin's Oak Room and Carnegie Hall.
"Here's to the Ladies" is part of a four-show series that also includes "Maestro of the Movies" in early February, guest artist Clint Holmes in late February and "Sensational Broadway" in March and April. Tickets start at $29.
Bob Lappin and The Palm Beach Pops is an asset to the community and a cultural treasure for those with homes in North Palm Beach, Palm Beach Gardens, Juno Beach and Jupiter to discover. Scintillating performances and second-to-none guest artistry have defined the troupe for more than two decades.
Waterfront Properties is a strong supporter of arts and culture in the area and knows such opportunities make for a better quality of life for all.