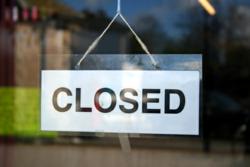 Ongoing regeneration of the area will raise its profile and help attract new companies, bringing increased wealth and employment opportunities
Rotherham, Yorkshire (PRWEB UK) 15 January 2013
Recent research by Duport.co.uk shows that during the third quarter of 2012, net company growth in Rotherham stood at 49, compared to 68 during the same period in 2011.
The UK company share of Rotherham also fell during the third quarter, suggesting the South Yorkshire town is still suffering from the effects of the recession.
However, it is hoped that local regeneration projects may help kick start the economy of the area. Already completed is the Dinnington Business Park, which is built on the site of the old Dinnington Colliery. The project provides 40,000 sq m of employment space, as well as a £3.4m incubation centre, which provides high quality office and workshop facilities designed for start-up businesses.
Peter Valaitis, Managing Director of Duport.co.uk said:
"Company formation may be down in Rotherham, but I believe its diverse economy will help it weather the economic storm."
"Ongoing regeneration of the area will raise its profile and help attract new companies, bringing increased wealth and employment opportunities."
The Duport Business Confidence Report for Rotherham provides data and statistics that give an insight into the local business landscape. More information can be found at http://www.duport.co.uk/rotherham.
Duport Business Confidence Reports are generated and released by Duport Associates Ltd. The data contained in these reports is assimilated and analysed by Duport using public record data from sources including Companies House, Office for National Statistics and Ordnance Survey. Duport Associates Ltd is a leading UK company formation agent, established in 1997 and registering around 10,000 new companies each year through its Companies House approved software.