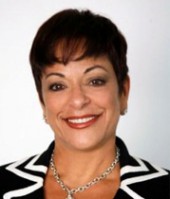 Miami, FL (PRWEB) January 08, 2013
Sandra P. Greenblatt is the newest member of the elite Haute Living Lawyer Network. An exclusive invitation-only professional network, only the most venerated attorneys make up this successful and sophisticated circle. Greenblatt was handpicked for her exceptional skill in providing practical, creative legal advice exclusively to health care clients in business transactions, contracts & regulatory compliance matters. Ms. Greenblatt has an insider's perspective, which benefits her clients, as she holds both a JD and MBA/Health Administration degrees and was previously a hospital administrator at the University of Miami/Jackson Medical Center. Haute Living Magazine will feature Sandra P. Greenblatt as an exclusive Haute Lawyer.
About The Haute Lawyer Network:
The exclusive Haute Lawyer network serves as every reader's inside connection to the most established and venerated attorneys across the United States. A constantly growing professional network, members join on an invitation-only basis to ensure only the best are represented on the site. Haute Lawyer is also a buzzing source for legal news; the blog aims to educate readers on current events from the most newsworthy corporate showdowns to celebrity suits. Experts in the field pen their own posts on the latest updates, high-profile cases, and exclusive information, bringing value and inimitability to the page. Stay in the know with http://www.hautelawyer.com/
About Sandra P. Greenblatt
Board certified as an expert in Health Law, Ms. Greenblatt has exclusively dedicated her efforts for 28 years to giving practical, creative advice to health care professionals, facilities, payers and health care companies in their contracts, business transactions & regulatory compliance matters. She also is a mediator/arbitrator for the American Health Lawyers' Association's Alternative Dispute Resolution (ADR) Service to bring her expertise to the resolution of health care disputes as an alternative to litigation.
"Anyone doing business in the health care industry today should have a relationship with a specialized Health Lawyer with expertise in the extensive and unique health care laws and regulations," Greenblatt said. "People often think of attorneys only when they get in trouble, but by then it may be too late. I see myself as an advisor who helps my clients when they have questions or want to start or expand their businesses, so they can avoid problems later and stay in compliance with the law."
Following her career with New York State Medicaid and while a Hospital Administrator for the University of Miami/Jackson Medical Center, Ms. Greenblatt received her MBA/HA and later her law degree from the University of Miami with honors, where she was a member of the Law Review. After many years with large national law firms, in 2003 she founded her boutique health law firm in Miami serving clients statewide and nationally. She served on the Legal Work Group creating Florida's statewide Health Information Network and has authored chapters on "Healthcare Technology Contracting" as well as many other articles. She is a sought after speaker on health law topics, including the Stark Law, medical group practices and physician dispensing, among others. She serves as a member of the Executive Council of The Florida Bar Health Law Section.
Ms. Greenblatt holds the highest AV Preeminent rating from Martindale-Hubbell and has earned a reputation for quality and ethics in the practice of law. She has been recognized by her peers for many years as a "Super Lawyer," "Top Florida Lawyer," and member of the "Legal Elite." She also makes time to serve her community as a Mount Sinai Medical Center Founder and member of the Board of Governors of the Greater Miami Chamber of Commerce.
To Learn More: Visit Sandra P. Greenblatt's Haute Lawyer Network Profile:
(http://www.hautelawyer.com/member/sandra-greenblatt-p-a/ )