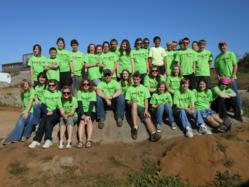 Rush Order Tees is offering these videos to help visitors design custom tshirts and choose the print method best for them.
Philadelphia, PA (PRWEB) January 09, 2013
Rush Order Tees is offering these videos to help visitors design custom tshirts and choose the print method best for them. Following consumer interest, the first two video overviews focus on the 2 most popular methods for making custom printed shirts.
Screen Printing vs. Digital Printing
1. Screen Printing (Click Link to Watch Video)
While technically inaccurate, this process is sometimes referred to by the old fashioned term silk screen printing and is still the most common and most popular method for printing custom shirts -- especially T-shirts.
Pros:
> Fast
> Inexpensive
> Looks Good
> Long Lasting
Cons:
> Quality Varies Greatly Depending on Reputation of Printer
Screen printing is inexpensive, fast, and can look amazing and last a long time... Depending on the company printing the shirts. This is why Rush Order Tees optimizes designs, runs test prints, thoroughly quality checks physical prints, and reviews every order before they ship it. Since they've been printing custom shirts for over ten years. their system is very evolutionarily advanced and efficient so their prices are on par or even better than many low quality solutions.
Tip: Always thoroughly research a company's consumer reviews and Better Business Bureau (BBB) standings.
2. Digital Printing AKA "Direct to Garment" (Click Link to Watch Video)
Digital printing is a new cutting edge way to print custom T-shirts. Thanks to digital printing any image can be printed in full color with beautifully vivid details onto fabric of varying colors and even optimized to look best on that color.
It has stunning results but is still quite costly for smaller orders. Of course, for larger orders there is an economies of scale that can make it very worth while.
Pros:
> Beautiful Results of Full Color Pictures
> Cost Effective in Large Quantities
Cons:
> More Expensive than Screen Printing (Especially for small or medium orders)
> Longer Process Means Your Shirts Won't be Ready as Fast
Design online anytime.or talk to a design consultant today at 1 (800) 620-1233
About Rush Order Tees - a Printfly Company
Rush Order Tees is an online company that makes t-shirts via screen printing, DTG printing, embroidery and vinyl lettering. Though a largely eCommerce company today, the business was built on repeat business and referrals from satisfied customers, Rush Order Tees has grown to be a major leader in the custom shirt printing industry with expanded product offerings in sports, academic, industrial custom apparel.
The company also offers custom embroidered polos, custom business shirts, custom team jerseys, custom printed hats, custom printed sweats, custom college shirts, school jerseys, custom totes, custom aprons, and more.
Since it's founding in 2002, Rush Order Tees has expanded its product offering beyond custom printed shirts to include a wide variety of sports, academic, community-driven, commercial and business offerings.