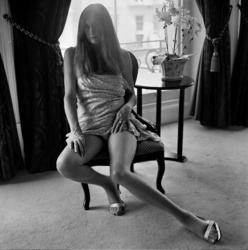 Still got it at 48? So flaunt it
England. (PRWEB) January 08, 2013
She is based in England and can accept assignments on an international basis. She has identified a trend for contemporary models which appeal to the baby-boom generation. Glamour models are now needed, and in demand, in a wider age range.
Carolyn has a great love of photography as an art form, and can contribute creatively if required. A project can be considerably enhanced by her input in a number of ways. She is dedicated and prepared to each shot, and can source technical expertise as necessary.
Another trend of interest is the re-emergence of photographs made on film, a medium Carolyn prefers.
Most of the photographs shown here are recent, made on film, and not digitally enhanced, as are all the pictures on her website.
http://www.carolynbrennan.com.
Carolyn is happy to hear proposals for glamour, fashion and parts photographic modeling assignments, email or call.