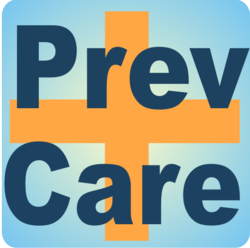 Preventive care reduces health care cost. A hundred dollar test today can prevent $50,000 of care later.
Houston, Texas (PRWEB) January 10, 2013
Rising healthcare costs are one of the largest concerns we have as a nation. According to PBS News, the United States spends more on health care services than any other country in the world. Insurance premiums are straining businesses bottom lines. Individuals are faced with the choice to either get insurance or pay a penalty. Medicare and Medicaid threaten to consume even more of the federal budget, and these challenges are leading more and more people to look towards preventative health care as part of the solution.
In an effort to put more information into the hands of patients and pro-active citizens, Decide Mobility has created PrevCarePlus. In describing the ideas that inspired this app, David Moise, President of Decide Mobility said, "When consumers know more, they demand more. Inevitably their demands move an industry to efficiency. Preventive care reduces health care cost. A hundred dollar test today can prevent $50,000 of care later."
The mobile app identifies what preventive care items a person qualifies for. It takes personal and lifestyle characteristics of an individual and their family members and matches it to preventive care standards set forth by the U.S. Preventive Services Task Force, a branch of Health & Human Services (HHS).
In addition to matching an individual to preventive care, the app also:

Explains why the individual needs the care
Provides action items related to the preventive care to improve health
Educates and provides references related to the preventive care
Directs the individual to a nearby Community Health Center (CHC)
Moise says, "Having been in the healthcare IT space since 2003, we see a big problem in the healthcare expense trends. PrevCarePlus is just one way of getting valuable information into the hands of consumers, while at the same time potentially lowering health care costs."
PrevCarePlus does have an option for private labeling of the application. Additional care items can be added to the care matrix and individuals can be directed to a specific clinic or care facility.
PrevCarePlus comes in English and Spanish editions.
About Decide Mobility:
Decide Mobility is a full-service provider of mobile application development and mobility services, located in Houston, Texas. They have been leaders in the mobile application development industry by turning great ideas into practical products that work. For more information, please visit http://www.DecideMobility.com