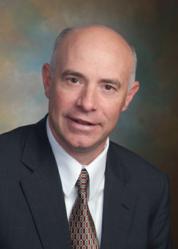 Newark, N.J. (PRWEB) January 08, 2013
The impact of The Affordable Care Act (ACA) on businesses will be the focus of a free webinar on Friday, January 18, from 12:00 p.m. to 1:15 p.m., presented by attorneys from national law firm LeClairRyan's Affordable Care Act Team.
"The ACA's provisions are broad and will have far-reaching affects on many areas of a company's operations," said James P. Anelli, a shareholder in the firm and leader of the Affordable Care Act Team. "Failure to understand the ramifications of the Act and to carefully plan may lead to significant issues for companies and lost opportunities for their employees."
Even businesses that have the healthcare benefit process underway have much more to consider including:

Reviewing who the ACA actually considers as an employee
How the ACA impacts companies with less than 50 full-time employees
How to avoid taxes and penalties that will be imposed on employees and employers
Understanding the impact of the ACA's whistleblower and fraud provisions
The requirements to update plan documents
Breaking down the new reporting information
"Pay or play" options – are penalties deductible and other hidden costs to consider
Tax credits for small firms and "solopreneurs" that provide coverage
M&A financing concerns (loans which may have ties to the ACA) and corporate structure considerations
"Many of the provisions of the ACA have already taken effect, with more to begin in 2013," added Anelli. "It's imperative that all employers determine if they are covered by the Affordable Care Act and take proactive steps to comply with its extensive mandates."
Topics to be covered during the webinar will include: Legislative Elements, Mandates for Employers and Companies, Health Benefit Mandates, Transactional, Corporate and Taxation Concerns, and Regulatory Concerns—from Whistleblowing to Governmental Investigations.
In addition to Anelli, panelists on the webinar include LeClairRyan shareholders Elizabeth J. Atkinson, Neil H. Ekblom, Linda B. Georgiadis, and Michael F. Ruggio, and partner Joel R. Nied.
Those wishing to register for the webinar are asked to do so by Friday, January 18 at 11:00 a.m. A replay of the webinar will be made available the day after the event. To register, visit http://www.leclairryan.com/acawebinar/
About LeClairRyan
LeClairRyan provides business counsel and client representation in corporate law and litigation. With offices in California, Connecticut, Massachusetts, Michigan, New Jersey, New York, Pennsylvania, Virginia and Washington, D.C., the firm has approximately 350 attorneys representing a wide variety of clients throughout the nation. For more information about LeClairRyan, visit http://www.leclairryan.com