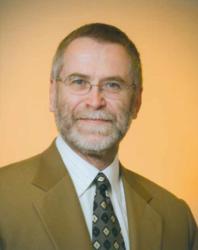 We're proud to win this award - it's a reflection of our company's dedication and our employees hard work.
Grand Island, Neb. (PRWEB) January 09, 2013
Hornady, a world-renowned leader in ballistic technology, has been chosen as a National Rifle Association (NRA) Publications Golden Bullseye Award winner, naming Critical DUTY as American Rifleman's 2013 Ammunition Product of the Year. Hornady president, Steve Hornady, has also been chosen to receive the prestigious Golden Bullseye Pioneer Award. Both awards will be presented during the 2013 NRA Annual Meetings & Exhibits, May 2-5, in Houston, Texas.
"The Golden Bullseye Award honors winners for bringing to market products remarkable in their utility to shooters and hunters," said Joe H. Graham, Executive Director of NRA Publications. "The award is a symbol of excellence and innovation in firearms, accessories and related equipment."
Highly prestigious within the shooting industry, the Golden Bullseye Awards honor the finest products available in the shooting sports. Winners are chosen by a committee of NRA Publication editors and staff with more than a century of collective experience in the firearms industry. Winning criteria includes: products must be recent introductions and available to consumers; feature innovative design and function; meet or exceed field reliability expectations; and demonstrate style befitting the firearm industry as well as good purchase value.
Hornady Critical DUTY ammunition integrates a revolutionary clog-eliminating Flex Tip bullet with an InterLock band to deliver outstanding weight retention, expansion, and terminal performance through all FBI test barriers, including plywood, sheet metal, auto glass, wall board, and heavy clothing.
"Hornady constantly strives to be a positive force in the shooting industry, with products that appeal to the people who enjoy the sport," said Steve Hornady, President of Hornady Manufacturing. "We are incredibly honored to be recognized by NRA Publications in these remarkable ways."
Steve Hornady was chosen to receive the highly prestigious Golden Bullseye Pioneer Award, because of his influential involvement within the shooting industry. Award recipients must be actively involved in contributing to the goals and mission of the NRA, and be fundamentally responsible for the invention and development of products that significantly advance shooting sports equipment or related products. "I am deeply honored to be chosen for this award," Steve Hornady said. "It is a special recognition to be joining previous honorees that are such outstanding individuals committed to this industry. I hope I live up to the reputations of my colleagues and the people who selected me."
Founded in 1949, Hornady Manufacturing Company is a family owned business headquartered in Grand Island, Nebraska. Proudly manufacturing products that are made in the USA, Hornady Manufacturing is a world leader in bullet, ammunition, reloading tool and accessory design and manufacture.
For further information regarding Hornady products, visit the company web site at http://hornady.com. Media members interested in Hornady products for editorial review, should contact Neal Emery at nemery (at) hornady (dot) com.