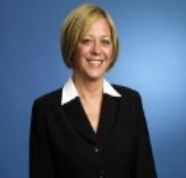 DeAnne is an integral part of our leadership team at Short's. Her extensive role in sales and account management has helped us earn many accolades during her tenure and I am eager to see what else her and her team can achieve
San Francisco, CA (PRWEB) January 16, 2013
Deanne Dale, CSO at Short's Travel Management has been selected by the ranking committee of ExecRank as a "Top Private Company Sales Executive" for 2012. According to Adam Navrozally, Analyst for the rankings division of ExecRank, "Ms. Dale has an over 28 year record of success in sales and account management in the travel industry. Her experience in global and corporate travel management gives her a strong understanding of what it takes to deliver a world-class customer experience, and that has played a role in spreading Short's Travel Management's reputation for providing the highest quality of travel management. She is highly regarded in the industry, as well as amongst other Sales Executives."
"DeAnne is an integral part of our leadership team at Short's. Her extensive role in sales and account management has helped us earn many accolades during her tenure and I am eager to see what else her and her team can achieve," said David LeCompte, Short's Travel Management's CEO.
ExecRank evaluated over 15,000 Private Company Sales Executives this year to rank only the Top 250. 2012 has seen a heavy focus on online integration for sales strategies, as well as engagement strategies that break through the clutter and show a positive return on investment. This year also saw many sales executives serve on boards of directors and display a skill set that is applicable to multiple industries, and these achievements factored heavily into these rankings as well.
For the complete rankings, please visit http://www.ExecRank.com.
About Short's Travel Management
Short's Travel Management is a full-service travel management company with a passion for innovation and professional service to enable companies of all sizes to more effectively manage their travel investment. With over 64 years of Travel Management Experience, Short's Travel continues to be one of the top Travel Management Companies in the industry. http://www.shortstravel.com
About ExecRank
ExecRank is the definitive ranking service of leading executives who have achieved the highest level of professional achievement and peer recognition. ExecRank was founded by Jonathan Aspatore, one of the most authoritative figures in business publishing. ExecRank rankings reach over 6 million readers a year in the United States alone given our partnerships with leading publishers, web sites, trade shows and more.
For further information contact Adam Navrozally – adam (at) execrank (dot) com; 415-578-7426 ext. 130; or Short's Travel Management's Kristi Lamont, +1-913-220-2722, kristilamont (at) shortstravel (dot) com