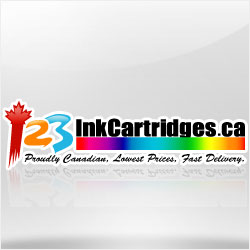 Montreal,QC (PRWEB) January 08, 2013
In an attempt to meet the growing needs of their clientele online resource 123inkcartridges.ca has expanded their inventory once again. This time the expansions include the popular Aluratek Libre eBook Reader Pro. In this age of the digital book, the e-reader allows for thousands of books to be carried around. Many classics are free to download to the reader, but the most recently published books are also available. This unit is included in the latest inventory released by 123inkcartridges.ca because of its high quality, durability and extended battery life. It can operate for up to 24 hours on a single charge.
The e-reader has an SD card slot and a USB 2.0 mini-B port. Navigation is accomplished through the unit's touchscreen and it has an auto-off feature should the reader fall asleep. 123inkcartridges.ca chose to add this e-reader to its product list because of the exceptional high quality and reasonable price. The unit is a convenient way to carry all of your favorite books with you all the time. It is also equipped with an MP3 player and has photo capabilities.
The e-reader and all of the other high quality products offered by the company may be viewed on the official website: http://www.123inkcartridges.ca. The Alutrek Libre eBook Reader Pro is among the more than 10 thousand high quality products offered through the Canadian based Company. The company continues to expand its inventory list in order to keep customers up on the latest gadgets and accessories.
About 123inkcartridges.ca
123inkcartridges.ca is a Canadian based company which began initially to provide an online resource for high quality printer supplies. The company grew in popularity and began to expand its inventory to include a wide variety of computer related products and accessories as well. They currently have more than 10,000 products in their rapidly growing inventory. They offer free shipping on orders which total more than $49 and offer a one year guarantee. They have two facilities which house their products so that shipping can be expedited. Available products may be viewed online at: http://www.123inkcartridges.ca The company provides a full service website with customer service ready to assist 24/7.