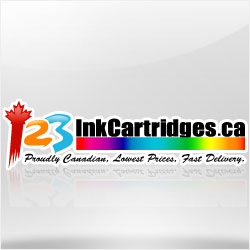 Montreal,QC (PRWEB) January 11, 2013
One of the most reputable online stores in Canada, 123inkcartridges.ca, has been expanding the line of products that they are making available to their customers across North America. The most recent announcement included the addition of the 6 Liter Instant Pot Electric Pressure Cooker. As always, the company stands behind their products and holds to their promise to provide only high quality products to their clientele. This item is reasonably priced and includes free shipping. The company plans to continue expanding its product lists in order to meet the widely varied needs of their clientele.
The Instant Pot electric pressure cooker is a convenient way to cook many items. It has 6 functions and can be used as a pressure cooker, rice cooker, steamer or a slow cooker depending on the present cooking needs. 123inkcartridges.ca is making this product available to clients who are looking for a safe, convenient and dependable way of preparing foods for their families or for use in the workplace. It is a convenient method for cooking meals for larger numbers of people. The Instant Pot has 10 built in safety mechanisms to ensure the unit will function safely and the stainless steel unit is dishwasher safe and easy to clean up.
As 123inkcartridges.ca continues to bring expansions to their growing list of products the goal is to make this and many other items like it available to their clients. The full line of more than 10,000 products can be viewed on the official company website at http://www.123inkcartridges.ca. The company intends on continuing to make high quality products available to consumers at prices they can afford.
About 123inkcartridges.ca
When 123inkcartridges.ca was in the early stages of development, organizers had the primary goal in mind to provide exceptional products to consumers while keeping prices in an affordable range. When the company began they only offered printer ink and toner cartridges. They grew quickly from inception and soon expanded to include a wide variety of computer related products and accessories as well. The expansion continues as they consistently add valuable products to their inventory which now contains over 10,000 products. These can all be viewed online at http://www.123inkcartridges.ca. The company has 24 hour customer service and free shipping on orders in excess of $49.