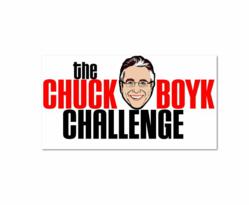 Toledo, OH (PRWEB) January 07, 2013
The Chuck Boyk Challenge is a charity event that is ongoing until February 14th. The Chuck Boyk Challenge aims to highlight local charities. Citizens can go to http://www.thechuckboykchallenge.com and vote for their favorite charity. The top 3 charities will win cash prizes totaling $5,000.
One of the charities participating in the challenge is Family Outreach Community United Services. Read below to find out just what FOCUS does:
Founded in the traditions of faith and service, Family Outreach Community United Services (FOCUS) is a community based agency called to embrace people in need, bring voice to the voiceless, and restore hope and dignity to the forgotten. FOCUS fosters the skills that enable people to gain control of their lives and their futures by providing the necessary steps to emerge from homelessness and poverty, and gain economic and social stability.
In 2011, FOCUS provided housing to over 130 families, including nearly 250 children, at a cost of $13 per person per day. In addition, their Front Door Ministry provided emergency food and service referrals to another 6,800 individuals. Affiliated with the Ohio Benefit Bank (OBB), FOCUS is able to link people to real time resources and applications for assistance, as well as guiding low income households in preparing and submitting taxes and FAFSA forms, all at no cost to them.
To vote for FOCUS or to find out more about the charities involved go to http://www.thechuckboykchallenge.com