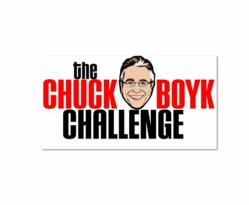 Toledo, Ohio (PRWEB) January 08, 2013
The Chuck Boyk Challenge is a charity event that is ongoing until February 14th. The Chuck Boyk Challenge aims to highlight local charities. Citizens can go to http://www.thechuckboykchallenge.com and vote for their favorite charity. The top 3 charities will win cash prizes totaling $5,000.
One of the charities participating in the challenge is Feed Lucas County Children. Read below to find out more about what Feed Lucas County Children does:
Feed Lucas County Children, Inc. (FLCC), founded in 2002, combats child hunger in Lucas County. They are neither a food bank nor a food pantry; rather, we actually prepare meals for children. FLCC offers free, hot balanced meals seven days a week to children whose family income falls below the poverty level. Funding comes from private donors, businesses, grants, churches, and federal money. They are the umbrella to over 80 agencies in Lucas County for food. The addition of educational components enhances each site's success. Their meals provide a base for successful tutoring programs.
Here are some statistics:
2010 –2011, 392,472 meals served at 105 sites (24) Schools, (7) Community Centers, (22) Parks, (23) Non-profit organizations and (29) Churches.
93% of all donations go directly into the program
Toledo is the 10th poorest city in the U.S. PLUS 30,116 CHILDREN live below the poverty level in Lucas County
To vote for Feed Lucas County Children or to find out more about the charities participating, go to http://www.thechuckboykchallenge.com