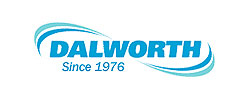 (PRWEB) January 08, 2013
As an Angie's List Super Service Award recipient, Dalworth, a North Texas carpet cleaning company has announced its acceptance of the honor, for the seventh time. The company has been acknowledged for its superior service in the categories of Carpet Cleaning, Upholstery Cleaning and Oriental Rug Cleaning and has thirty-six years experience in providing quality carpet cleaning services to Dallas, Fort Worth and the North Texas area.
"We are thrilled to again receive the Angie's List Super Service Award for our exemplary service," said Sandra Crawford Williamson. "It is a huge honor to be partnered with such a brand and we hold ourselves accountable every day to leave every customer thrilled."
The Angie's List Super Service Award is given annually only to companies that have maintained a superior service rating on Angie's List throughout the previous year. It honors excellence among service and health providers who consistently maintain a superior service record. Less than 5 percent of all companies listed on Angie's List will meet the eligibility requirements of a superior service rating.
To be eligible for the Angie's List Super Service Award businesses must have a minimum number of reviews and must maintain an "A" rating in a grading system that includes an overall grade, a three year average grade and a review period grade that calculates the averages of all reviews received since the previous November.
As a seven time winner of the Angie's List Super Service Award, Dalworth has the distinct honor of being in a service class all of its own. The company maintains its high level of service through diligent work, a friendly approach, and a customer satisfaction guarantee.
Dalworth's thirty-six year's experience in carpet cleaning, upholstery cleaning and odor removal has firmly established the company as a leader in the industry, supplying both quality work and a superior level of customer service. As a company that is passionate about clean and healthy homes, Dalworth is proud to be acknowledged for its dedication to providing a level of service that exceeds its customer's expectations.
About the company:
Dalworth has more than 36 years of experience in providing quality carpet cleaning to the Dallas, Fort Worth, and North Texas area. Our constantly expanding services now include cleaning for all flooring surfaces, including wood floors, tile, marble, stone, and concrete. We clean air ducts, upholstery, and fine rugs, provide allergy treatments for mattresses to your whole house, and restoration services for smoke, fire, and water damage. Our latest addition is Dalworth Flooring, our full service operation for new flooring.
Dalworth is proud of numerous awards for quality and service that we have garnered over two generations, making Dalworth one of the most recognized service companies in North Texas. For more information, please visit their website at http://www.dalworth.com/.