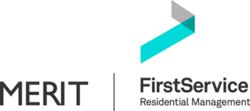 "Mar West is without a doubt the gold standard in the commercial property management industry," said Bob Cardoza, CEO of The Merit Companies.
Aliso Viejo, CA (PRWEB) January 08, 2013
Merit Property Management, a FirstService Residential Management company, today announced it acquired Mar West Real Estate, one of the leading providers of commercial property management services in the western US, including California, Arizona and Nevada. The acquisition adds 170 commercial property associations with 50 million square feet of office, industrial and medical properties to Merit's current portfolio of 370 associations. Merit's expansion of the additional commercial properties to its residential communities makes it one of the largest and most diverse professional property management companies in the western U.S.
"Mar West is without a doubt the gold standard in the commercial property management industry. Integrating them into our existing operations will not only compliment our services and strengthen our company with talented and experienced professionals, but will also expand our existing commercial property association management operations in the West," said Bob Cardoza, CEO of The Merit Companies. "Our combined talent of experienced professionals provides an unparalleled level of expertise and knowledge for both commercial and residential management that our clients desire and appreciate."
Founded in 2003 by entrepreneurs Craig Stevens and April Buchner, Mar West built an excellent reputation providing consulting and management services to developers and owners of commercial property associations. John Strockis, the President of Mar West Real Estate, has become the CEO of Mar West and will oversee all aspects of the company's operations.
"Our entire team is thrilled to be joining Merit and FirstService and we look forward to leveraging the National platform to provide clients with a higher level of service and value added programs that will further differentiate us from the competition" said John Strockis.
About Merit
Since 1980, Merit has grown to be one of the foremost providers of professional association services in the Western States, with nine regional offices throughout California. Merit also houses Merit Association Services (a nationally recognized association consulting company) and Association Escrow Services, Inc. (a licensed Department of Corporations independent escrow company). Merit specializes in the forward planning and management of master planned, single family home/condominiums, active adult, urban high- and mid-rise communities as well as commercial property management (http://www.meritpm.com). Voted "Best Companies to Work" 2010, 2011, 2012 as recognized by the Orange County Business Journal.
Merit is a subsidiary of FirstService Residential Management (FSR). FSR is the largest manager of residential communities in North America, overseeing more than 5,600 properties and over 1.3 million residential units.
Find us on Facebook, learn about us on LinkedIn, sign up for our RSS Feed and watch us on You-Tube.
About Mar West
Mar West Real Estate is a full service, commercial real estate management firm specializing in the formation and management of Commercial Property Owners' Associations with complex commercial buildings and business parks. These are also known as Property Owners Associations and Commercial Associations. In addition to providing traditional "third party" commercial property management, Mar West Real estate also specializes in asset management, distressed real estate asset support, construction/project management for new commercial real estate developments and consulting services. Mar West was founded in 2003.
# # #