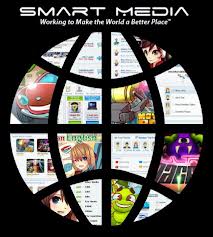 If you do build a great experience, customers tell each other about that. Word of mouth is very powerful.
Jeff Bezos, CEO Amazon
Henderson, Nevada (PRWEB) January 07, 2013
Smart Media Technologies' Home Page Pays v2 offers a long awaited solution for e-commerce sites. For nearly all e-commerce sites the biggest problem that they face is getting customers to return. They spend endless amounts of money on advertising, SEO and website optimization to drive traffic to their sites but if nothing is done to get the customers to keep coming back then those annual costs will never stop. In the physical world a business can set up a store front in a busy location, do some advertising, offer good service, fair pricing and good customer service for a couple of years and they will almost be set for life. In the virtual world no such situation exists. Having a website is like having a storefront on a star - no one is going to accidentally stumble upon it or remember that it is there if they found it before, not in the myriad of all the other stars in the universe.
Top of mind awareness is important but it also takes a steady cash flow of money. This is the type of advertising where companies that are already household names spend more money keeping their product in the forefront of people's minds. For example, we see Coke commercials all the time when everyone in the world knows exactly who they are. But the reason they spend so much money on this advertising is so that when people are thirsty and they go to buy a cola they choose their brand over Pepsi. All successful major brands do this and have to do it if they want to stay ahead of the competition.
Not every e-commerce site is looking to be the number 1 company in their field. Bob's carpet cleaning service of Shaboinkin, Ohio does not need to be known all over the world because he only offers service in his area. He does, however, need to be the first company that people in Shaboinkin remember when they need their carpets cleaned. He also needs to reach other people in the area as well as get his clients to refer their friends.
Smart Media Technologies offers the solution with the release of its product 'Home Page Pays'. Businesses simply purchase a branded system that they give away to their customers. HPP is a toolbar that installs on their customers' browser that offers them many great and in high demand services for free such as free education from computer classes to advanced university. They can play online games and win real cash and prizes. There is a privacy based social network and a totally new kind of email coming out in their latest version Home Page Pays v2. The user is rewarded with "Smart Points" whenever they are online. The customer can then use these points in their online store to purchase great products ranging from digital downloads to computers and electronics - all without spending any of their own money.
SMT has spent 10s of millions of dollars creating a system that anyone with a computer will want and need. Young and old alike there is always something for everyone and it is constantly expanding. They also give those people big incentives to share it with their friends so those people will also have the business owners' branded system. This allows the business to advertise for free to their customers on every website that they visit regardless of who owns it. Since the incentives to share this system are so enticing for the customer the businesses potential customer base can grow very rapidly.
Another big benefit to the business owner is that there is also advertising from other businesses and those companies pay for that advertising. With HPP v2 not only will SMT share its advertising revenue from that with the businesses customers through smart points they will also share it with the business owner. While the branded system costs less than owning and hosting a website, in time it can actually pay them so much more every month than they spend on it. It truly is a revolutionary way for e-commerce sites to keep their product on the top of their customers minds as well as get new customers without any required extra work or expense.
To learn more about Smart Media Technologies, visit their website at: http://smartmediacommunications.com