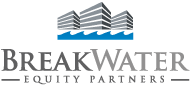 "When they get into trouble, tenant-in-common investments are difficult to manage because the investors do not know each other and are scattered throughout the country." - Phil Jemmett, Breakwater Equity Partners CEO
Alpharetta, GA (PRWEB) January 08, 2013
Breakwater Equity Partners, a commercial real estate reengineering firm, announced that one of the owners of Parkway 400 has filed bankruptcy. Parkway 400 consists of two office buildings, with a total of 193, 281 square feet in Alpharetta, Ga., at 11800 Amber Park Drive and 11720 Amber Park Drive. The buildings are owned by 35 individual tenant-in-common investors, most of whom have engaged Breakwater to help protect their interests.
The investors purchased the buildings for $33.85MM in March, 2007. The deal sponsor, Grubb & Ellis, sold the property to a group of mom-and-pop investors who thought they were buying a low risk asset. Many of the owners were retired and were told that they could rely on steady distributions to supplement their fixed incomes. The prospective investors were told that a new project – the $700MM Prospect Park development – was being built across the street and would ensure the health of their investment. In reality, the Prospect Park project was in bankruptcy and development plans had already been scrapped.
After the onset of the recession in 2008, vacancy rates spiked, the property was mismanaged, and the owners were unable to meet their debt service obligations. The loan was transferred to a special servicer, an agent that manages troubled Commercial Mortgage Backed Security (CMBS) loans, and the foreclosure process began.
"This has been a nightmare for the tenant-in-common investors," said Ralph Farinas, one of the owners. "We never expected to spend our golden years fighting with sponsors and lenders to try and save our nest egg. This is not what we signed up for, but it is the only way to save our investment."
"When they get into trouble, tenant-in-common investments are difficult to manage because the investors do not know each other and are scattered throughout the country," said Phil Jemmett, Breakwater CEO. "Lenders and sponsors see these owners as easy targets; in many cases the owners fail to unite and lose their investment. The Parkway 400 owners are united and determined to save this property. We look forward to a successful reorganization plan in bankruptcy court."
About Breakwater Equity Partners
Breakwater Equity Partners is a San Diego-based commercial real estate consultancy and investment firm. Through Breakwater's extensive experience on over 200 engagements with loan values in excess of a $3B, the firm has devised a unique, multidisciplinary approach to uncovering and resolving distressed assets. Breakwater's professional team combines legal, financial, economic, banking, tax, and regulatory expertise to devise customized strategies for each property regardless of market (primary to tertiary), asset class (office, retail, multi-family, industrial, flex, land) or loan type (portfolio or CMBS). For more information on Breakwater Equity Partners, please call 858-490-3630 or visit http://www.breakwaterequity.com.