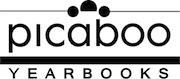 (PRWEB) January 08, 2013
Women looking to re-enter the workforce – but want to steer clear of MLM, affiliate marketing, and aspire to own their own business in which they can build equity – are finding that a new and unique business opportunity with Picaboo Yearbooks is an ideal fit.
"This is the ideal opportunity for women with a strong sales background who are looking to re-enter the workforce and like getting out and meeting with people," commented Bryan Payne, President of Picaboo Yearbooks. "And since the majority of our customers are schools, the workday window leaves them time to spend with family."
Members of Picaboo Yearbooks' nationwide network of locally-based Dealership Owners are awarded an exclusive and protected sales territory, and are empowered to introduce the company's groundbreaking yearbook product to schools and other groups within their communities. They also enjoy the perks of being their own boss, which includes the freedom to schedule presentations and appointments around their other important commitments. In addition, they can also build equity in their business, and can sell the business if they decide to pursue other opportunities.
Payne also noted that interest to join his company's nationwide network has far exceeded expectations.
"In the past three months we've sold over 100 of the 500 total territories available across Canada and the United States," added Payne. "We're thrilled and well ahead of schedule. We anticipate all 500 dealership territories to be sold by the end of 2013, especially with an average investment of only $5000 - $10,000.
The response we've received from women across the country has been overwhelmingly positive. Dealership Owners are telling us that they decided to purchase their territory because our business model is revolutionizing the yearbook industry, and it's inspiring to sell something unique and in-demand. They're also impressed by our world-class training and marketing support."
Since launching in September, 2012, many of Picaboo Yearbooks' Dealership Owners have experienced rapid success, and over 500 schools and organizations nationwide have already started creating a yearbook – which is well ahead of the company's predicted pace.
Prospective Dealership Owners who want to learn more about joining Picaboo Yearbooks' nationwide network, and discover the rewards of being part of a customer-focused revolution in the yearbook industry, can learn more at http://yearbooks.picaboo.com/dealers/ or email info(at)picabooyearbooks(dot)com.
About Picaboo Yearbooks
Picaboo Yearbooks, which launched September, 2012, is a division of Picaboo: a premier provider of photo books. Picaboo Yearbooks believes that every school and student deserves a great yearbook, and is revolutionizing the yearbook industry through easy-to-use web app technology that empowers customers to: easily collaborate and create a personalized yearbook in no time; order as few or as many yearbooks as they need for the same affordable price; and have their top quality yearbooks shipped within three weeks. Schools and other customers can also create a professional, feature-filled eYearbook at no-cost, and easily setup a storefront to sell and manage yearbook sales online. Learn more at http://yearbooks.picaboo.com/.