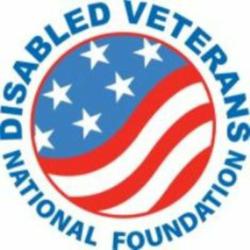 Washington, DC (PRWEB) January 08, 2013
The Disabled Veterans National Foundation(http://www.dvnf.org ), a non-profit veterans service organization that focuses on helping men and women who serve and return home wounded or sick after defending our safety and our freedom, supports and praises the recent passage of a bipartisan Congressional bill that calls upon the Transportation Security Administration to work with the Department of Veterans Affairs and local charities to distribute unclaimed clothing for homeless veterans. These clothing items- pieces that number in the thousands- are typically left at security checkpoints.
"The Clothe a Homeless Hero Act is a great way to make good use out of clothing that people simply leave by mistake when they pass through the busy airport security checkpoints," said Precilla Wilkewitz, President of DVNF. "This bill will do so much good for veterans who find themselves homeless or in need by getting more of them clothing that they otherwise would not receive. It is efforts like this that will help all of us achieve the goal of driving down the number of our heroes who become homeless after they serve our country."
According to the VA, about 76,000 veterans are homeless on any given night, and about 20,000 veterans of the wars in Iraq and Afghanistan have been homeless within the last five years. The bill passed the House recently after passing the Senate and awaits a signature from President Obama.
Passage of this bill coincides with DVNF's recently launched educational video that depicts the facts surrounding the American crisis of homeless and struggling veterans. "On Any Given Night" is now live at DVNF.org here.
The video highlights Homeless Veterans statistics that show on any given night in America, too many Veterans may be homeless, in need of warm clothing and hungry on our streets. DVNF leaders hope that the more people who view "On any Given Night" on the website, the more public awareness and action will result. The facts behind homeless Veterans show that Government programs are not enough to help Veterans and their families who are struggling to survive. For more, go to http://www.dvnf.org .