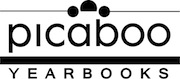 (PRWEB) January 10, 2013
Homeschooling parents with direct sales skills who want to own their own business, leverage their entrepreneurial vision, and have the flexibility to set their own schedule so they can continue homeschooling, are discovering that becoming a Picaboo Yearbooks Dealership Owner is the ideal work-life fit.
"Our Dealership Owner opportunity is ideal for homeschooling parents – either alone, or as part of a husband and wife team -- because it gives them the flexibility to visit schools and earn income, and yet still homeschool effectively," commented Bryan Payne, President of Picaboo Yearbooks. "This opportunity also keeps them connected to the education field, which is a passion for many homeschooling parents. And as we all know, passion is the fuel that drives success in business and in life!"
Payne further noted that homeschooling Dealership Owners are also finding the opportunity ideal for sparking an entrepreneurial spirit in their children.
"Starting a business together gives invaluable hands-on experience for families to learn, earn and work together," added Payne. "It gives them experience that no textbook ever could, regardless of whether children are actively involved, or watching and learning. It's a great way to work together and build something that will last."
In response to overwhelming interest, Picaboo Yearbooks has already sold more than 100 of 500 available territories across Canada and the US – reaching that milestone nine months ahead of schedule. The company expects to award all territories by the end of 2013.
Dealership Owners are awarded an exclusive, protected territory within which they introduce, sell and support the company's groundbreaking yearbook offering to schools, homeschooling parents, and other organizations. In addition to the advantages of being their own boss and building equity in their business, they also world-class training and marketing support.
"With an average investment of only $5000-$10,000 per territory and above average income earning potential, it has been, and will continue to be, a much sought after business opportunity that is ideal for homeschooling parents," concluded Payne.
Homeschooling parents who want to learn more about joining Picaboo Yearbooks' nationwide dealership network can visit http://yearbooks.picaboo.com/dealers/ or email info(at)picabooyearbooks(dot)com
About Picaboo Yearbooks
Picaboo Yearbooks, which launched September, 2012, is a division of Picaboo: a premier provider of photo books. Picaboo Yearbooks believes that every school and student deserves a great yearbook, and is revolutionizing the yearbook industry through easy-to-use web app technology that empowers customers to: easily collaborate and create a personalized yearbook in no time; order as few or as many yearbooks as they need for the same affordable price; and have their top quality yearbooks shipped within three weeks. Schools and other customers can also create a professional, feature-filled eYearbook at no-cost, and easily setup a storefront to sell and manage yearbook sales online. Learn more at http://yearbooks.picaboo.com/ or email bryan(at)picabooyearbooks(dot)com