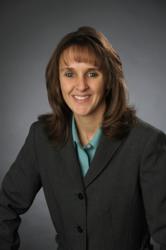 "We foresee strong growth for our business this year, perhaps as high as 30 percent."
DALLAS, Texas (PRWEB) January 09, 2013
muv, a global ground transportation and logistics provider for individuals, groups and events, is expanding into the Northeast, particularly in Boston, New York, Philadelphia and Providence. The company named Lynda Saitta, a Massachusetts native, as muv's northeastern regional business manager. Saitta brings 15 years of experience in travel and transportation.
"Lynda is critical to our growth and success, particularly in the Northeast," said Mark Shrayber, president and co-founder of muv. "We foresee strong growth for our business this year, perhaps as high as 30 percent." He says the bullish forecast is based on muv's aggressive strategy to expand existing markets, including the Northeast, while also entering new markets, with the potential for a company acquisition within the year."
"Lynda really personifies the company's core belief, that we are a people business first, a transportation business second," said Shrayber. "She is already a fantastic contributor to our current clients in the region since she can work with them face to face, on site or offsite. We're proud to have her join our team."
Saitta is working with clients in New York, Boston and Philadelphia, most of which use muv for specialized executive travel between airports, hotels and meeting sites, plus event transportation , i.e., shuttles, buses and sedans. In addition, Saitta is responsible to introduce or expand muv's services into Boston, New York, Philadelphia and Providence, among others.
"Working with organizations in this region of the country—and working among the people and cities where I've spent my entire life is ideal," said Saitta. "My mission is to share and show how muv takes something as seemingly routine as travel and turns it into complete care package that extends beyond pick ups, drop offs, shuttles and buses. muv is in the people business, and proves it with its approach."
Prior to joining muv, Saitta served as a global sourcing manager for a large transportation provider in Massachusetts. While there, she built and managed a network of more than 400 ground transportation providers, and managed a worldwide team of dispatchers, among other duties. She has also worked in the finance and federal government sectors.
About muv
muv™, based in Dallas, is a global transportation and logistics provider for individuals, groups and events. The company delivers comprehensive business travel services and executive travel support with a network of providers serving 200 U.S. cities. The company serves clients that include American Express, AT&T, Behringer Harvard, Lufthansa and United Healthcare, among others. muv is a privately held company co-founded by Mark Shrayber and Arthur Veytsman in 2001. For more information, visit http://www.muvpeople.com, or call (800) 360-5466. For media queries, contact Roy G. Miller at (903) 422-5117, or via e-mail at rmiller(at)thepointgroup(dot)com.
Twitter: @muvpeople
Facebook: http://www.facebook.com/muvpeople
LinkedIn: http://tinyurl.com/muvpeople
Editor's Note 1: muv is written lowercase and pronounced "move."
Editor's Note 2: High-resolution photo available upon request
-30-