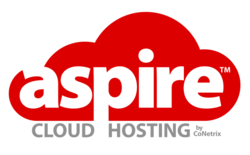 Lubbock, TX (PRWEB) January 09, 2013
CoNetrix is pleased to announce the successful completion of an SSAE 16 examination. The exam, formally known as a Report on Controls at a Service Organization (SOC 1) was performed by BrightLine CPAs & Associates, Inc., an independent CPA firm, for Virtual Cloud and Exchange Hosting Services.
SSAE (Statement on Standards for Attestation Engagements) No. 16, Reporting on Controls at a Service Organization (AICPA, Professional Standards, AT sec. 801) is an attestation standard that superseded the SAS 70 audit standard and establishes the requirements and guidance for reporting on controls at a service organization relevant to user entities' internal control over financial reporting.
Successful completion of the SSAE 16 allows CoNetrix to meet the needs of its customers in regards to hosted network services on CoNetrix servers. The examination is meant to determine the effectiveness of the controls that service organizations, like CoNetrix, implement to prevent, or detect and correct, errors or omissions in the information provided to customers.
During the examination, CoNetrix identified nine categories of control objectives to mitigate risks associated with the Aspire Cloud Hosting Service. Specific control objectives have been specified in the following categories:

Data Backup
Network Security
Physical Security
Environmental Security
Virtual Machine Security
Operating System Security
Exchange Security
Maintenance and Change Management
Network and Systems Availability and Monitoring
Through its Aspire Cloud Hosting product, CoNetrix provides virtualized cloud and mail Exchange hosting services to small and medium sized businesses, and other companies and financial institutions (banks, savings associations, credit unions, and trust companies) requiring a high level of security for their operations. Customers are offered a suite of managed IT solutions, up to and including fully managed networks and infrastructure. User systems are secured logically and physically, and monitoring of systems helps ensure reliable availability.
CoNetrix Aspire Cloud Hosting specifically includes the following services:

Maintenance to current service pack and patch levels for products licensed and installed on servers hosted by CoNetrix, including Microsoft software, Adobe Reader and Adobe Flash, Apple QuickTime and Java Runtime Environment.
Weekly full backup and nightly incremental backup of hosted servers
Maintenance of anti-virus updates on all hosted servers
Maintenance of firewall systems at the CoNetrix facility for hosted servers
Maintenance of telecommunications connectivity at the CoNetrix facility
Monitoring of server uptime and availability
Licensing for all Microsoft servers and applications hosted at the CoNetrix facility
Setup of new user accounts for hosted Exchange
In addition to providing Aspire Cloud Hosting services, CoNetrix also offers network consulting, network design and implementation projects, IT audits and security assessments, and tandem security and compliance software that includes modules for business continuity planning, risk assessments, policies and vendor management.
CoNetrix is committed to an annual examination in its performance in order to maintain its standards of security and deliver the highest quality in cloud hosting services to its customers.