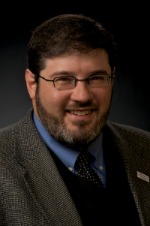 (PRWEB) January 08, 2013
The Mesothelioma Cancer Alliance is excited to welcome Dr. Howard Jack West, a medical oncologist specializing in thoracic oncology, to our mesothelioma community. Dr. West, who is currently the Director of Thoracic Oncology at the Swedish Cancer Institute, is also a medical writer. With his expertise in mesothelioma, Dr. West will be contributing informative posts to Mesothelioma Cancer Alliance's blog about advancing research on the diagnosis and treatment of mesothelioma, as well as other pertinent medical news.
A Princeton University undergraduate in 1990, Dr. West went on to receive a masters degree in Experimental Biology from the University of Cambridge in the UK on a Fulbright Scholarship. Upon returning to the US, Dr. West attended Harvard Medical School, where he performed research as a medical fellow of the Howard Hughes Medical Institute. Following graduation, Dr. West went on to Harvard's Brigham and Women's Hospital to train for his internal medicine internship and residency, before finally moving to Seattle for training in medical oncology at University of Washington/Fred Hutchinson Cancer Research Center. Today, Dr. West focuses on lung cancer and mesothelioma, his areas of expertise, as the Medical Director of Thoracic Oncology at Swedish Cancer Institute, the largest private oncology center in the Pacific Northwest.
Mesothelioma is a rare and aggressive form of cancer. Typical prognosis is poor and patients are left with few treatment options by the time a sure diagnosis is confirmed. The Mesothelioma Cancer Alliance and Dr. West hope that by bringing his extensive knowledge to the community, patients and loved ones can learn more about emerging and beneficial treatment options and become more informed and active in their own care.
The Mesothelioma Cancer Alliance is the web's most trusted information resource for individuals who have been diagnosed with mesothelioma and their families. Our mission, as a leading authority on this topic, is to continually provide relevant, timely, and factual information about asbestos exposure and its causal links to mesothelioma cancer.