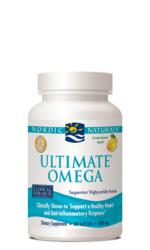 "As today's young adults become tomorrow's leaders, Nordic Naturals wants to be a part of their success."
Watsonville, CA (PRWEB) January 08, 2013
Nordic Naturals, the leading manufacturer of omega-3 supplements, invites new and returning college students to compete for a $5,000 award by entering the company's inaugural scholarship program. As part of the company's "What's Essential" campaign, Nordic Naturals launched the "Learn. Inspire. Change. 2013 Essay Scholarship" on January 1, 2013 on its Facebook page. The company is challenging the next generation to learn what's essential to them, inspire healthy and positive choices in others, and become the new face of change that shapes our world.
Scholarship applicants are asked to answer the question: What are the essential components of the education that your generation needs to make a positive impact on the world? The applicant who best answers the question in 1000-1500 words will receive $5,000 for college and a year's supply of Nordic Naturals' award-winning omega-3 products.
"As today's young adults become tomorrow's leaders, we want to be a part of their success," said Joar Opheim, CEO and founder of Nordic Naturals. "What's essential to us, as a company, is our commitment to delivering the world's safest, most effective omega oils so that each generation can live healthier, happier, and pass it on. In addition to making premium quality omega-3s – which are essential for optimal health – this scholarship is one more way for us to achieve that goal."
Applicants must be new or returning undergraduates enrolled full-time at an accredited college or university, with a minimum high school or college GPA of 3.0. Applicants do not need to demonstrate financial need. Information about the scholarship and official rules can be found on the Scholarship App at the top of the Nordic Naturals Facebook page at http://www.facebook.com/nordicnaturals. Essay submissions and accompanying application materials will be accepted there through March 31, 2013. The scholarship recipient will be named on Facebook on or around June 1, 2013.
Based in Watsonville, CA, Nordic Naturals is committed to delivering the world's safest, most effective omega oils to help provide the essentials of an extraordinary life. Distributing to more than 35 countries, Nordic Naturals offers more than 150 products in a variety of flavors and formulations, all in line with leading standards for safety, efficacy and sustainability. By providing omega oil supplements for adults, kids, athletes and pets, Nordic Naturals helps everyone do more of what they love. Further information is available at http://www.nordicnaturals.com. Nordic Naturals is on Facebook at http://www.facebook.com/nordicnaturals and on Twitter at @NordicNaturals.
###