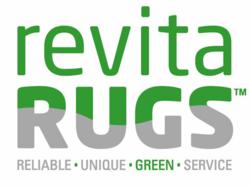 The merchants who are participating at the AmericasMart National Oriental Rug Show are our end users. We're also eager to introduce revitaRUGS to the interior designers, architects and rug enthusiasts who will be there," Azita Goldman commented
South Hackensack, NJ (PRWEB) January 07, 2013
RevitaRUGS, the premier Antique, Oriental, Persian and high end designer area rug cleaning company will be participating exclusively in The Atlanta International Area Rug Market® from January 10th to 13th.
AmericasMart Atlanta has created a unique campus spreading over several city blocks. Exhibitors from all over the world, including buyers, designers and new entrepreneurs, walk through this marketplace. The variety of products, new and exclusive lines, are all easily accessible for those who attend this show year after year.
RevitaRUGS, the leading NYC rug cleaning company, started in Italy, where handmade rugs were the staple of every stylish home. In order to preserve the fine quality of these rugs and insure the health and safety of their owners, the company's founder Hamid Zarei developed a new way to care for fine and antique rugs. Utilizing an innovative technology that restores life and revitalizes the rugs with ultra-purified water and pure organic additives, Zarei's method even handles the most delicate silk, viscose, natural fibers, Persian, and Oriental rug with ease. RevitaRUGS has been serving the New York Metro area with excellent praises from the rug merchants and consumers alike. RevitaRUGS not only cleans but revitalizes and restores rugs, purging them of dirt, bacteria, dust mites, allergens, stains, odors and chemicals, and removes the toxic residue left by previous rug cleaners.
Hamid Zarei, the founder and owner of revitaRUGS, and Azita Goldman, VP Business Development, are enthusiastic about attending the AmericasMart, Atlanta once again and re-connecting with their customers. "The merchants who are participating at the AmericasMart National Oriental Rug Show are our end users. We're also eager to introduce revitaRUGS to the interior designers, architects and rug enthusiasts who will be there," Azita Goldman commented.
More information about revitaRUGS can be found at http://revitaRUGS.com
About revitaRUGS
RevitaRUGS' roots started in Italy, where fine, handmade rugs are a part of every stylish home. Our founder developed a new way to care for the most delicate antique, silk, Persian, and Oriental rugs, starting with one key ingredient: pure, clean water. Not only were rugs reinvigorated, the process he pioneered protected the air quality and health of the entire home. Today, we're proud to bring Europe's most celebrated way to keep rugs beautiful to your neighborhood.