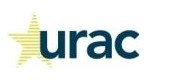 Washington, DC (PRWEB) January 07, 2013
URAC President & Chief Executive Officer Alan P. Spielman will step down after seven years at the organization, the URAC Board of Directors announced today. Mr. Spielman's departure will be effective Friday, February 15, 2013.
"When I arrived at URAC in late 2005, we set specific goals to enhance URAC's accreditation and educational programs to meet market and regulatory needs, increase recognition of URAC programs by purchasers and government, and leverage the technology revolution to build an innovative quality measures reporting and data analytics capability," Mr. Spielman said. "With many of these goals met or within reach, URAC is well-positioned to serve as a key player as health care reform is implemented nationwide. As a result, I have decided that now is the time for me to move on to new pursuits."
With his departure, Mr. Spielman leaves a strong legacy of accomplishment at URAC. During his tenure, URAC doubled in size and rose to prominence as a leading health care accreditation organization focused on continuous quality improvement, patient engagement, and consumer protection. Under Spielman's leadership, URAC achieved deemed status for Medicare Advantage programs, developed the first-ever Pharmacy Benefit and Drug Therapy Management accreditation programs, and introduced the URAC Best Practices in Consumer Protection and Empowerment Awards. Most recently, the Obama Administration announced that URAC would be available as one of just two national accreditation choices available to health plans offered through new health insurance exchanges, beginning in 2014.
The URAC Board of Directors has created a search committee comprised of five Board members to identify a replacement for Mr. Spielman.
Commenting on Mr. Spielman's departure, URAC's Board Chair, John Jones said, "Alan has done tremendous work to advance URAC's mission and his leadership will be missed. As part of that leadership, Alan has assembled a highly talented executive team -- including Bill Vandervennet, URAC's Chief Operating Officer, and Vernon Rowen, Senior Vice President of External and Legal Affairs --that will enable URAC to move forward without missing a beat. As the Board's search committee begins its work, URAC has steady and experienced hands at the helm with Bill and Vern."
About URAC
URAC, an independent, nonprofit organization, is well-known as a leader in promoting health care quality through its accreditation, education and measurement programs. URAC offers a wide range of quality benchmarking programs and services that keep pace with the rapid changes in the health care system, and provide a symbol of excellence for organizations to validate their commitment to quality and accountability. Through its broad-based governance structure and an inclusive standards development process, URAC ensures that all stakeholders are represented in establishing meaningful quality measures for the entire health care industry. For more information, visit http://www.urac.org.