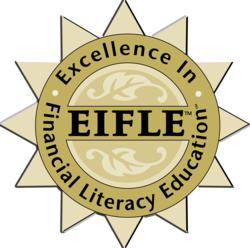 We have been helping people for 20 years deal with debt and we love to share our client's stories in the hopes other people will reach out for help if they need it, says Howard Dvorkin, CPA and founder of ConsolidatedCredit.org.
FT. LAUDERDALE, Fla. (PRWEB) January 09, 2013
Consolidated Credit, a national credit counseling agency and financial literacy provider, asked clients to write about how the organization and its programs impacted their money management skills, helped them to live within a budget, or assisted them in achieving a specific goal.
Linda Diaz of Houston, Texas won first place for her submission where she writes, "Desperate to hold on to my house while at the same time raising two teenage daughters alone, I maxed out my credit cards. To make matters worse, I turned to payday loans, and the nightmare grew more intense. I didn't know where to turn. My only option was to file for bankruptcy – or so I thought. I heard about Consolidated Credit and decided to reach out to them for help. I was able to begin the process of digging my way out. It felt like the weight of the world was lifted from my shoulders. What a welcome relief."
"I am so thankful to all the Consolidated Credit customer representatives for being so kind to us," writes the second place winner, Marla and Rob Tebbenkamp of Alma, MO. "They were able to negotiate with our creditors and get us lower interest rates. They were able to get us a budget for groceries and gas. No longer, do we feel that our life is spinning out of our control… I have used many of the financial tools available online. I have used http://www.powerwallet.com. We are beginning to start thinking about saving for our retirement and our children's college education. Now we have a better handle on our financial future. I hope that I can teach my children how to have financial freedom."
Stories from real people about their situations are great to share with others who may be facing a similar situation who are unaware that there is help available. "In light of the continuing economic down turn many people need help and we want to be there for them. Consolidated Credit's budgeting application and online financial literature, which anyone can use for free, we provide in the hopes that it will be easier for people to deal with money matters and stay out of debt in the future," said Howard Dvorkin, CPA and founder of Consolidated Credit.
Alan Hogan of Rowlett, TX told us his story of surviving a layoff and being scammed by an unscrupulous debt relief company to finding Consolidated Credit and finally having a solid plan and organization to help him pay off his debts. He writes "I decided to do my homework and check out Consolidated Credit. You can only imagine how distrusting I would be after being scammed before. I took the plunge and had Consolidated Credit to take over my accounts... From the beginning, they made me feel at ease, explained the program and offered solutions. I cut up all my credit cards, only pay cash and I'm about to finish school. It's hard, but I feel more at ease. My life is getting back to normal. Thanks Consolidated Credit, I'm a believer."
The first prize winner receives $300, the second prize is $200 and the third place wins $100. The stories will be spotlighted on Consolidated Credit's web site and personal finance blog, MissMoneyBee.com. For more information about Consolidated Credit and to find debt help, fill out an online debt analysis form or call 1.800.728.3632 to receive a free debt analysis from a certified credit counselor today!
About:
Consolidated Credit Counseling Services, Inc., founded in 1993, is one of the nation's largest credit counseling organizations in the country and has helped over 5 million people with financial issues. Their mission is to assist families throughout the United States in ending financial crisis and solving money management problems through education and professional counseling.