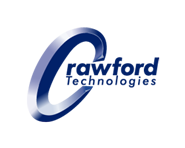 Credit for our success and continued growth goes entirely to our amazing team of talented, innovative and hardworking employees
Toronto, ON (PRWEB) January 08, 2013
Crawford Technologies has announced today that it has experienced a record-breaking year filled with many achievements, including placement onto four esteemed lists that rank the fastest-growing companies throughout North America and Canada. Despite a worldwide recession, Crawford experienced 30% revenue growth in 2012. With the company's fiscal year ended September, 2012, there are no signs of slowdown as the company approaches the end of its first quarter in 2013.
"It has been a real honor to be listed among some of the greatest companies in North America," said Ernie Crawford, President of Crawford Technologies. "Credit for our success and continued growth goes entirely to our amazing team of talented, innovative and hardworking employees."
"During 2012, we added many Fortune 100 companies and large public sector organizations to our growing customer base. The fact that 60% of our sales were to existing clients demonstrates that our excellent customer service, fair business practices and rock-solid products resonate with people today."
In 2012, Crawford Technologies was recognized by the following organizations:
Deloitte Technology Fast 500™: An annual ranking of the fastest-growing technology, media, telecommunications, life sciences and clean technology companies in North America. Award winners were selected based on percentage of revenue growth from 2007 to 2011.
Deloitte's Fast 50™: Recognizes the 50 fastest-growing Canadian technology companies with the highest percentage of revenue growth over five years.
PROFIT 200: Based on five-years of revenue growth, the PROFIT 200 profiles the Canada's fastest-growing companies and is Canada's largest annual celebration of entrepreneurial achievement.
Branham300: The most comprehensive listing of the top publicly-traded and privately-held organizations operating in the Canadian Information and Communication Technology (ICT) industry, as ranked by gross revenue.
Crawford Technologies launched new products in 2012 addressing the needs of Enterprise Content Management (ECM) users in the IBM CMOD and FILENET markets. The CMOD SDK and Riptide products allow organizations to extend the usefulness of the billions of documents that are stored in ECM systems.
PRO Channel Manager is a key solution for mailers to move transactional customer communications from paper-based communications to a world where individual recipients can determine their own channel for receiving documents.
Other products launched include PRO Designer, which provides users with a GUI tool to develop print stream indexing applications. PRO Designer extends the power of a wide range of CrawfordTech's products including PRO Production Manager, PRO Channel Manager and their entire family of print stream transform products. PRO Viewer offers users a WYSIWYG viewer for print streams like AFP, Xerox Metacode, PCL and PDF. In 2012 CrawfordTech also expanded to open an office in Boston, Massachusetts with the acquisition of ASE Technologies (ASE). With its headquarters office in Toronto, Canada, Crawford Technologies also has offices in Colorado, New York and the United Kingdom.
About Crawford Technologies
Crawford Technologies is a worldwide leader in print-stream transformation, document re-engineering, workflow, document accessibility and archiving software solutions. Now in their 17th year of business, Crawford Technologies is continuing to grow and expand their solution offerings in the Digital Mailbox Services and Enterprise Content Management markets.
Since 1995, Crawford Technologies' award-winning solutions have helped over 700 companies around the world reduce costs associated with communications' processes by delivering bills, statements and other mission-critical transactional communications to their customers in the format they need, when they need it. This includes alternate format documents in Braille, Large Print, Audio and E-text for visually impaired and print-disabled customers.
With CrawfordTech's range of unique software products and services, our clients simplify, automate and extend document delivery cost effectively - irrespective of current, legacy or future standards in infrastructure or document output. These clients, including four of the top five US banks, four of the top five US insurance companies and four of the world's top five car manufacturers, are realizing high-value results as costs associated with document processes are minimized through automation, new opportunities for savings across critical communications are realized and they react quickly to changes in regulations, policies, business requirements and technical infrastructure.
CrawfordTech's quality software, expert support and transactional document business knowledge help clients to meet operational, service, marketing, legal and compliance requirements and automate the delivery of billions of communications to their customers annually. Simply put, companies look to Crawford Technologies for a platform-independent approach, leading system performance and superior output fidelity. Please visit http://www.crawfordtech.com to find out more about CrawfordTech's clients, people, partners and solutions.
For media and other enquiries please contact the CrawfordTech Press Office:
North America Tel: +1-416-923-0080
UK Tel: +44 (0)20 3239 4723
media(at)crawfordtech(dot)com
http://www.crawfordtech.com