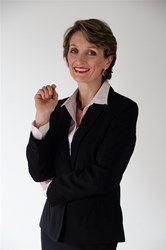 Carl Barron is the king of Australian Comedy, Who else can cast their assumptions surrounding the Christmas and New Year festivals better than him with his undisputed humorous interpretations and human observations"
Sydney, NSW, Australia (PRWEB) January 09, 2013
An intriguing insight into Clare Mann's pioneering work, which has seen her become an international bestselling Author, Clare will explore and dispel the myths and unquestioned assumptions that inhibit individuals leading lives of choice and freedom. Through Clare's exploration and application of philosophy to everyday challenges, Clare will provide the framework to facilitate an individual grasping that they alone are the creators of their own realities. Working extensively with people for whom freedom is merely a fashionable word that enslaves as much as frees, Clare maintains and develops new ways in which people can question their choices beyond those parameters normally accepted.
Clare Mann interviewing comedian Carl Barron. He grew up in Longreach in Central Queensland the son of a sheep shearer. Moved to the Gold Coast where he became a roof-tiler, moved to Sydney and decided to walk on stage at the Harold Park Hotel one night, tell everyone how a bird had poo-ed on him that day and the rest is history.
Carl's non-threatening observational style of comedy appeals to everyone. He has touched the hearts of thousands of people with his gentle, awkward, self-conscious, relaxed and original approach to comedy. Since winning Comic of the year and Best Up and Coming Talent in 1993, Carl has established himself as one of the most accomplished comedy performers in Australia and around the world.
This extremely popular and gifted comedian has tread the boards throughout Australia, New York, L.A, London,South Africa, Auckland, Ireland, Singapore, Norway, Denmark, Sweden and Edinburgh. Having headlined at every major comedy venue and Festival worldwide, no wonder Carl Barron is one of the most sought after comedians world-wide. There are very few Australian comedians on the live scene who have received the same kudos as Carl.
Don't miss the Clare Mann – Carl Barron Christmas Treat, "Dispelling The Myths Of The Silly Season" in Communicate magazine exclusive to Apple iPad news stand!