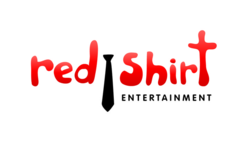 This project will both educate the audience and honor those lost to crimes against humanity.
New York, NY (PRWEB) January 08, 2013
Red Shirt Entertainment is planning to honor those affected by the Holocaust, and genocide in general, with an 80th Anniversary remembrance project starting this month. The first of several Off-Broadway presentations will take place at the Three Jewels Community Center, located at 61 Fourth Avenue in New York's East Village, on January 28th at 7:00pm. The inaugural event will be a concert dedicated to those lost under Nazi dictatorship. Other performances throughout the year will involve a mix of poems, music and testimonies that will pay homage to those around the world that have died under the dark cloud of genocide.
"Red Shirt has always valued culture and diversity," said Red Shirt Executive Producer, Frank O'Brien. "This project will both educate the audience and honor those lost to crimes against humanity."
According to Producing Artistic Director Rajendra Ramoon Maharaj, these theatrical works, of which the project is built upon, will be rooted in the "power of the human spirit." Therefore, actors of diverse cultural backgrounds will perform them regardless of subject matter. "'We are more alike, my friends, than we are unalike,' is one of my favorite lines from Dr. Maya Angelou's soul stirring poem 'Human Family,'" said Maharaj. "I draw a lot of my inspiration from those words as I connect the emotion between the characters of the work and the actors. By executing this the way we are it shows the emotional transparency of human connection." Mass genocides such as the events in Rwanda, Darfur and Bosnia will be recognized in separate installments throughout the year.
"As a third generation Holocaust survivor, I feel like I've been waiting my whole life for the opportunity to honor, remember and pay tribute to my heritage," said Rebecca Schlossberg, one of the artists chosen for the project after participating in Red Shirt's Salons. "I've never performed in a Holocaust-related theatrical piece in my acting career and feel as though this project will bring the history of it full-circle for me."
Tickets for the first event can currently be purchased for $20.00 at redshirtentertainment.com.
About Red Shirt Entertainment
Red Shirt Entertainment is bridging the gap between the business and creative industries. Founded in 2011, Red Shirt's vision is to encompass the interests of all persons involved in entertainment, from the established to the aspiring. http://www.redshirtentertainment.com/