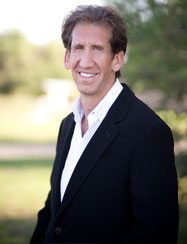 Clearwater, FL (PRWEB) January 08, 2013
Dr. Stephen Kobernick recommends modern bone grafting procedures for patients with missing teeth who need additional jaw bone support for the placement of dental implants. When bone loss is extreme, it gives the face a sunken appearance and is not sufficient to hold implants. This is when the dental procedure of bone grafting is recommended.
The bone grafting procedure takes bone from non-essential areas of the patient's body, such as the chin area or from other sources, and transplants it into the area of the jaw where the dental implants will be located. Autogenous grafts come from the patient, allografts are taken from a bone bank where human bone from cadavers has been donated, and xenografts are taken from animal bone. Local anesthesia is all that is needed in most cases. The new bone is surgically placed in the jaw area where it is required and may be supplemented by the patient's bone marrow mixed with a grafting material. The incision is closed using sutures, and the area is allowed to heal.
The dental bone graft must be allowed to heal completely prior to other procedures, such as the placement of dental implants. This will generally take about four to six months. Once the area has completely healed, the patient can be evaluated for the placement of dental implants. The implants are made of titanium, which will help stimulate the bone just like regular teeth, thereby reducing the possibility of future bone deterioration or loss. Patients interested in these procedures should locate additional information at http://www.clearwater-periodontist.com.
The Art of Periodontics is a periodontal practice offering patients personalized dental care in periodontics, laser therapy and implant dentistry for Clearwater, Florida. Dr. Stephen Kobernick received his Bachelor of Science from University of Delaware in 1984; his Doctorate of Dental Surgery from University of Maryland School of Dentistry in 1988; a Certificate of Periodontics and Implantology from University of Alabama School of Dentistry in 1990; and completed extensive training at the Institute of Advanced Laser Dentistry. Dr. Kobernick is part of the one percent of dental professionals offering the FDA cleared laser procedure for gum disease and periodontal treatment. To learn more about Dr. Kobernick and his dental services visit his website at http://www.clearwater-periodontist.com and call (727) 386-7092.