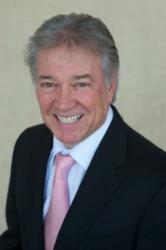 Dallas, TX (PRWEB) January 07, 2013
Laser dentist, Dr. Michael Neeley can now treat hard and soft tissue dental issues faster and with greater precision with the Lightwalker Laser. The dual-wavelength laser treatment, TwinLight™, allows Dr. Neeley to treat fillings, root canals and localized periodontal areas without all of the invasiveness of traditional procedures.
The oral laser system can be used for single or dual wavelengths, with each designed to specialize in certain areas of the mouth. The first laser wavelength allows the dentist to treat for deep disinfection and stimulation while the second laser is designed to work on hard and soft tissues. Both dental lasers have the ability to achieve notable clinical results, and most importantly, mend patient discomfort.
The patient's benefits from laser treatments are less pain as well as faster healing times because it is less invasive than traditional procedures. The LightWalker reduces and sometimes eliminate the need for numbing or anesthesia, which means fewer injections for the patient. The Lightwalker helps Dr. Neeley give patients the option of shorter dental visits, and it is more accurate for cavity filling preparation and soft-tissue procedures.
For more information on how to receive treatment with the Lightwalker through Dr. Neeley for services such as fillings, root canals and localized periodontal areas contact him today!
Michael Neeley, DDS, PA, is a general dentist offering patients personalized dental care for Dallas, TX. Dr. Neeley is part of one percent of dental professionals providing the most recent FDA cleared laser procedure for gum disease and periodontal treatment. To learn more about Michael Neeley, DDS, PA, and his dental services visit his website at http://www.dallasdds.net and call (214) 306-9033.