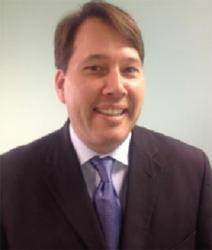 Jacksonville, Florida (PRWEB) January 09, 2013
January Consumer Attorney Services welcomed experienced foreclosure defense attorney Erritt Griggs, Esq. as a firm partner in Kentucky to protect homeowners from new foreclosure cases in 2013. Consumer Attorney Services expects a rise in foreclosure cases in 2013 due to a large number of unresolved cases from 2012.
Griggs' diverse background working with bankruptcy, criminal, personal injury, real estate and foreclosure defense cases makes him an exceptionally well-rounded partner. His experience in litigating within a wide variety of practice areas provides additional insight while working on foreclosure defense cases.
Griggs handled many complex bankruptcy cases for over two years while working with the bankruptcy firm of Wiser Delcotto, PLLC. He was a prosecutor for three years with the Sangomon County State Attorney's Office, and also practiced real estate law as a member of ACG Title Services, INC. in 2008.
Griggs is admitted to practice before the United States District Courts for the Eastern District of Kentucky, and the Central District of Illinois. He was admitted to the Kentucky in 2003 and the Illinois Bar in 1999.
Griggs attended law school at Salmon P. Chase College of Law at Northern Kentucky where he received his Juris Doctor Degree in 1999. He received a Bachelor of Science from Johnson and Wales University in Providence, Rhode Island. Griggs' skillsets will be put to good use defending homeowners in Kentucky from growing foreclosure cases in 2013.
"Not only is the wav [sic] of foreclosure not close to over, but 2013 will actually be the worst year yet. Why the acceleration in foreclosures? Basically because there's still an abnormally large backlog," said Joe Weisenthal in a Business Insider article titled "Michelle Meyer: Home Prices Will Continue to Plunge, and 2013 Will be the Worse Year for Foreclosures in History."
Consumer Attorney Services strengthened their national foreclosure defense team with sharp attorneys like Griggs to prepare for new foreclosure cases. Consumer Attorney Services defended 151 homeowners from foreclosure in December, with 55 homeowners saved from foreclosure in just 3 days.
Consumer Attorney Services is a full service consumer advocacy law firm headquartered in Jacksonville, Florida, helping families with foreclosure defense, debt settlement, bankruptcy law, and foreclosure offense. Consumer Attorney Services hopes the addition of skillful attorneys, like Erritt Griggs, will help meet the rising foreclosure defense demand in Kentucky.