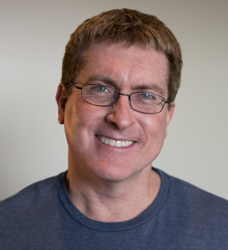 This book shows you how to completely master the 24-hour period. If you concentrate on the next 24 hours, you will not need resolutions
Nashville, TN (PRWEB) January 10, 2013
After spending over 30 years of his career behind-the-scenes as the manager of New York Times best-selling author and in-demand speaker Andy Andrews, Robert D. Smith released his long-awaited first book—and just in time. With the new year getting started, 20,000 Days and Counting—strategies on living each day as your last, overcoming rejection, and mastering time management—is needed now more than ever.
"What most people do for New Year's is come up with some huge resolution, like losing 50 pounds, and then they fail. But, if we say, 'Today I'm going to skip a snack,' okay now we can instantly make a little bit of progress," Smith says. "This book shows you how to completely master the 24-hour period. If you concentrate on the next 24 hours, you will not need resolutions. Everyone is capable of succeeding by focusing on one day at a time."
While the book has been met with rave reviews, Smith says he's most thrilled that people are getting real results. "There are a lot of books out there filled with theory. I wanted to write one that was experience-based and battle-tested," says Smith. "By focusing on the short-term instead of the long-term, you begin to master your life on a 24 hour daily basis. Then the year takes care of itself."
About Robert D. Smith
Robert D. Smith has served as manager for New York Times best-selling author Andy Andrews for over 30 years. Additionally, he has been a private consultant for numerous other best-selling authors, speakers, entertainers, and organizations. His unique lifestyle, magnetic personality, and uncanny ability to get the best out of those with whom he works make him the ideal person to convey the strategies described in 20,000 Days and Counting to an eager and waiting audience.
For more information about 20,000 Days and Counting, please visit TheRobertD.com