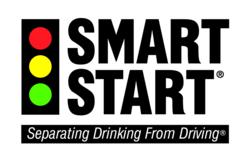 "I look forward to more innovation and expansion of new products and services in the immediate future..."
Irving, Texas (PRWEB) January 09, 2013
Smart Start Inc.'s. Board of Directors announced the appointment of the company's president and chief operating officer, James R. Ballard, to the new position of president and chief executive officer. The promotion became effective January 1, 2013.
Mr. Ballard joined Smart Start in 1994 and was promoted to president and COO in 2000. He has been responsible for developing, managing and directing all day to day aspects of Smart Start's business for the past several years. During this period Smart Start has developed many new features and innovations for the interlock business. The company has also expanded domestically to 46 states and internationally to over 17 countries.
"I look forward to more innovation and expansion of new products and services in the immediate future," said Mr. Ballard. "Separating drinking from driving is more than a slogan for us at Smart Start. Our products are designed for safer roads and secure communities."
Mr. Ballard is a graduate of the University of Texas and holds a MBA from the University of Dallas.
Lamar Ball, who has been the CEO of Smart Start for the past 10 years, elevates to chairman of the Board of Directors of the company. Mr. Ball's focus will be on the long term strategic direction of the overall organization including acquisitions, joint ventures and new business ventures.
Smart Start recently announced an expansion into the drug screening industry with its new SMARTOX™ products for use in the criminal justice, law enforcement, judiciary, healthcare and corporate drug testing industries.
###
About Smart Start:
Privately held Smart Start, Inc. is a global leader in the ignition interlock device industry and provides a broad range of offender monitoring products and services. It provides fully integrated services encompassing design, manufacturing, installation, customer service, monitoring and administrative support for its alcohol monitoring products. A line of drug screening products was introduced by the company in 2012. A leading global supplier of alcohol monitoring devices and drug screening services since its creation in 1992, Smart Start is headquartered in Irving, Texas, and offers its products and services through more than 1,000 company-owned and franchised locations in the United States, Europe, Latin America, New Zealand, and Australia.
For more info on Smart Start, visit http://www.smartstartinc.com
For more info on SMARTOX products, visit http://www.smartox.com