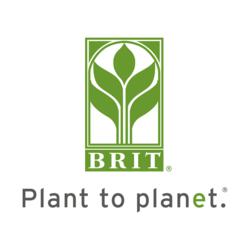 Fort Worth, Texas (PRWEB) January 08, 2013
BRIT has received a one-year, $244,000 grant from the Rainwater Charitable Foundation of Fort Worth to create a pilot field school program designed to broaden the educational and vocational experiences of at-risk urban youth by providing STEM (science, technology, engineering, and math) training in an outdoor environment.
Named the BRIT Field School, the pilot program, implemented in conjunction with Fort Worth Independent School District (ISD), is scientifically rigorous and utilizes research-based methods of instruction in environmental studies. It will support the district's requirements for fieldwork and independent research.
The purpose of the goal-oriented program is to give students the opportunity to develop science, technology, and leadership skills while engaging in environmental research projects that have local impact. In doing so, they will learn about new career opportunities and resources that can help them pursue a college degree or vocational certification. The project will give students experiences beyond their neighborhoods and broaden their base of support through mentorships with BRIT scientists and community environmental professionals.
"Conservation and education are at the heart of BRIT's mission," says Dr. S.H. Sohmer, BRIT's president and director. "To be able to leverage the Institute's knowledge and experience in designing a field learning program for the youth of Fort Worth highlights the value the Institute brings to Texas."
The BRIT Field School program is designed to teach both students and teachers the basic methods of inquiry, a foundational learning block of science. These co-learners will then apply these skills in an outdoor learning environment under the direction of BRIT scientists and researchers. The students and teachers will work in small teams to contribute solutions to problems faced by local communities. At the end of the research, students will present their findings to the instructors, fellow students and Fort Worth ISD teachers, as well as community members. A major objective of the field study program is to help students become proficient in the skills and behaviors needed for a successful experience in college and careers.
"Fort Worth ISD places a strong emphasis on science as one of the core subjects that can provide students meaningful and interesting careers. When presented in new and creative ways such as this program, science is a great platform to expand the student's view of the world," said Michael Sorum, Deputy Superintendent for Leadership, Learning, and Student Support, Fort Worth ISD. "BRIT's Educational and Research groups have created a model outdoor learning platform with the BRIT Field School to do just that. This project is committed to continue to support students as they progress through high school, encouraging them to stay in school and work towards a career or vocation."
Participating middle and high schools are from lower socio-economic city neighborhoods. Students will be nominated by teachers on the basis of their potential rather than their current academic standing. In order to participate, students must be available to explore other eco-regions of Texas during a week-long field research trip. At the end of the course, they will keep the technology tools used for data collecting which will be useful for them in school.
"The study of environmental science is imperative for our future and is the perfect platform to engage students' imaginations. We commend BRIT and the Fort Worth ISD for launching this pilot program that benefits students, the school district, and the community," said Walter Rainwater, trustee of the Rainwater Foundation. "This program could lead to an environmental sciences high school like the Texas Academy of Biomedical Sciences (TABS), which would be very exciting."
With this grant, BRIT is moving forward with the Fort Worth ISD and other educational and community organizations to create a secondary curriculum focused on our region that supports environmental courses for middle and high schools. It is anticipated that the BRIT Field School will begin the first quarter of 2013. For more information, visit the BRIT website, http://www.brit.org.
About the Botanical Research Institute of Texas
Founded in 1987, the Botanical Research Institute of Texas (BRIT) based in Fort Worth, Texas, is an international, scientific research and learning center focused on conservation, knowledge sharing, and studying the diversity of plant life. BRIT conducts extensive global research, including major projects in Texas, Europe, Peru, and the Pacific Islands. In the last 10 years, BRIT scientists have located and described scores of species previously unknown to science. BRIT's herbarium is among the largest in the United States and is the largest US herbarium not part of a university, botanical garden, or broader natural history museum.
In the spring of 2011, BRIT moved into its new US Green Building Council LEED (Leadership in Energy and Environmental Design) platinum-certified headquarters, located in the Fort Worth Cultural District. BRIT offers a variety of adult and youth classes and events focused on conservation. BRIT is open to the public Monday through Friday from 10 a.m. to 5 p.m. and on Saturday from 10 a.m. to 2 p.m. Admittance is free. For more information, visit http://www.brit.org.