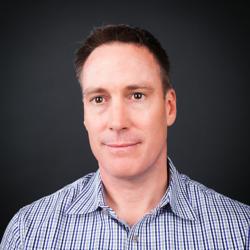 CALABASAS, Calif. (PRWEB) January 08, 2013
Line 6, leading manufacturer of innovative solutions for musicians, today announced the appointment of Jim Atkinson to the position of Senior Vice President of Worldwide Sales. Mr. Atkinson will report directly to Line 6 President and CEO Paul Foeckler.
Prior to Line 6, Mr. Atkinson held the title of Vice President of Sales and Marketing at North Plains, a digital media asset management company. He previously served as Vice President of Sales, Americas, at Avid, and held senior roles within Aspera and Autodesk, building broad experience in sales, channel and business development.
"I'm truly excited that Jim Atkinson is joining Line 6," said Line 6 CEO and President Paul Foeckler. "Jim has a wealth of experience opening new channels and reaching new customers. His proven leadership abilities and strategic insights—combined with his deep understanding and love of the market—will be an enormous asset for Line 6 moving forward."
"I'm extremely proud to join the team here at Line 6 and to get a chance to contribute to the next chapter of growth and success," said Senior VP of Worldwide Sales Jim Atkinson. "There's an incredible sense of teamwork at Line 6 and an honest, shared vision of solving problems for customers through innovation. I'm very enthusiastic about working with this team and delivering on this promise to our existing customers, as well as new customers in markets we're only beginning to enter."
# # # # #
About Line 6, Inc.
Line 6 has been at the cutting edge of digital audio product development for musicians and audio professionals since the company pioneered the digital modeling guitar amplifier in 1996. Before the Line 6 brand was formed in the mid-'90s, co-founders Marcus Ryle and Michel Doidic were principal developers for the Alesis® ADAT®, the digital multi-track recorder that revolutionized the recording industry. Today, Line 6 produces a wide variety of hardware and software products including POD® multi-effect processors, POD Farm® software plug-ins, Spider® guitar amps, a range of professional instrument and microphone digital wireless systems, digital live sound mixers, and speakers, as well as the Mobile In™ premium digital guitar interface and Mobile Keys™ keyboards for Apple iOS devices. For more information, visit line6.com.
Contact:
Line 6, Inc.
Mark Williams
Public Relations & Social Media Manager
mwilliams(at)line6(dot)com
(818) 292-9071