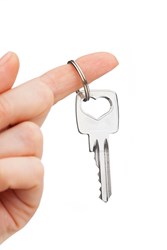 It wasn't swift and sweeping legislation, it was simply a matter of perseverance.
Orange, CA (PRWEB) January 14, 2013
The National Association of Realtors, the largest trade association for real estate agents, has reported an increase in housing affordability for those who are able to obtain a mortgage. Lawrence Yun, an economist for the National Association of Realtors, has expressed optimism for households looking to purchase in 2013 "Rising home prices and a gradual uptrend in mortgage interest rates will offset improvements in family income, but 2013 likely will be the third best on record in terms of household buying power" (Realtor.com; January 9, 2013)
The difficult part for many people is simply qualifying for a mortgage. Every month 83,000 new families enter foreclosure, according to the Mortgage Bankers Association of America. This means that roughly 1,000,000 families enter foreclosure every year. With so much pressure on Washington to help ailing homeowners, it appears that guidelines which have been the mainstay for years are taking effect.
"It's an interesting phenomenon because three or four years ago these people were losing their homes. Now they're out shopping for a new home. It wasn't swift and sweeping legislation that did it, simply a matter of perseverance. These folks waited three years and now they can buy again," says Chris Apodaca, a California mortgage banker.
Apodaca, along with many other banks, is targeting those who have found themselves being dragged through the mud in the recent economic crisis. When asked whether or not people who have lost their homes should trust banks again Apodaca responded with "We're seeing a cautious optimism. The industry has really shifted with the tightened regulations and strict licensing laws. Homebuyers have a clearer path to recourse should they be wronged. We as banks know that and there are serious ramifications for banks who violate the law."
Apodaca, who is employed by Broadview Mortgage, writes for a consumer education website findmywayhome.com. "There are many people who contact us simply to ask questions, get updates on legislation and share their stories. Many people have been wronged and are angry, however we always recommend that people start planning for the future. We are seeing people purchase homes today that have previously lost a home to foreclosure or short sale. It's all about empowerment through education" says Apodaca.
According to the Federal Housing Administration, a person who has lost their home to foreclosure is eligible to purchase again three years after their foreclosure is finalized.