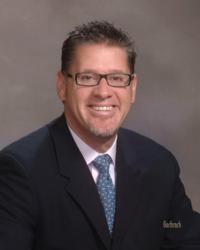 Hoffman Estates, Ill. (PRWEB) January 09, 2013
CIOsynergy, a provider of thought leading conferences, today announced Jeff Taylor; founder of Monster.com will be the keynote speaker at CIOsynergy Dallas, event in Texas, at the Adolphus hotel on Thursday January 31st, 2013.
As founder of Monster.com, Jeff Taylor forever changed the way the world networks and builds careers. Recognized as an innovator and visionary in both internet and careers industries, Taylor reinvented the way the world looks for employment.
Jeff Taylor created two innovative media companies: Tributes.com and Eons,com. As an expert in technology, advertising, and human capital, Taylor zeroes in on what lies ahead, sensing economic upheaval, changing global employment, and the shift in doing business that Web 2.0 has created.
For more information about or to participate in CIOsynergy Dallas please visit: http://register.ciodallas.com, or contact Araceli Delgado, Project Coordinator at aracelid(at)ciosynergy(dot)com or 847.278.2213 ext. 899.
About CIOsynergy
CIOsynergy provides a platform that brings together the thought leaders of IT through events that incorporate face-to-face meeting opportunities, panel discussions, think tanks and keynotes, and C-suite networking programs.
Previous events have attracted C-suite leaders from companies such as Wal-Mart, Salesforce, Home Depot, Bank of America, Forbes Media, Wells Fargo, Shell, Allstate, State Farm, Career Education Corp, Pepsi, Sara Lee, Kraft, BP, Loyola University, Kaiser Permanente, Mayo Clinic, and Walgreens.
The company operations nationwide and has previously partnered with sponsors such as IBM, 3com, VMware, Unisys, Hitachi, Oracle, SunGard, Dell, Google, Amazon, and HTC among 100's more.