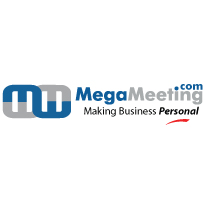 MegaMeeting has allowed our teams and leaders to stay connected and productive while saving the costs and scheduling challenges associated with face-to-face meetings.
Los Angeles, CA (PRWEB) January 09, 2013
Staying connected and productive is a vital part of any successful organization, especially when that organization services over 270 churches throughout the state of Ohio. Knowing this to be true, Ohio Ministry Network, based out of Columbus, Ohio has signed on with web-based video conferencing provider MegaMeeting.com to help their Administrative Departments and Board of Directors save time and money when scheduling and conducting meetings.
In addition to servicing over 270, Ohio Ministry Network consists of over 750 credentialed ministers and thousands of church leaders. With such a large fellowship, finding a way to cut costs and improve efficiency when conducting necessary meetings was a high priority.
When looking for a service to provide them with video conferencing, they chose MegaMeeting.com, not only because MegaMeeting.com is completely web-based but also because the product allows up to 16 simultaneous video feeds in each meeting. Other providers could not offer this option at a competitive price or with comparable quality.
"As a network of churches, we have leaders distributed throughout the state of Ohio who often need to interface and connect. MegaMeeting.com's video option accommodates these meetings quite nicely. We still have face-to-face meetings, but have been able to drastically reduce the number and save money as a result," stated Eric Schroeter, Church Multiplication Director of Ohio Ministry Network.
How has Ohio Ministry Network benefitted from using MegaMeeting.com so far? Well, Schroeter went on to say they have been able to save money by reducing the cost of mileage reimbursements and housing expenses that are normally associated with in-person meetings. In addition to reducing costs and saving time, MegaMeeting.com has also helped increase efficiency at Ohio Ministry Network by allowing them to conduct meetings instantly, rather than waiting for the schedules of their members to line up. "MegaMeeting has allowed our teams and leaders to stay connected and productive while saving the costs and scheduling challenges associated with face-to-face meetings."
About MegaMeeting.com (http://www.MegaMeeting.com)
Founded in 2003, MegaMeeting.com is a leading provider of 100% browser-based web & video conferencing solutions complete with real time audio and video capabilities. MegaMeeting.com is a completely browser-based solution that works on all major operating systems – Windows, Mac & Linux as well as iPhones, iPads and Android enabled tablets or mobile devices. MegaMeeting.com provides universal access without the need to download, install or configure software. Their web conferencing products and services include powerful collaboration tools that accommodate robust video & web conferences, including advanced features such as desktop/application sharing, i.e. Word and Excel documents and PowerPoint presentations without the need to upload any files. MegaMeeting.com is ideal for multi-location web based meetings, virtual classrooms, employee trainings, product demonstrations, company orientation, customer support, product launches and much more.
For more information please visit http://www.megameeting.com or call (818) 783-4311.