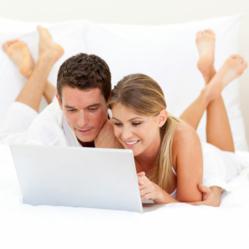 These tips are meant to help brides take advantage of the power of the internet to get this critical part of the wedding planning process right.
Melbourne, Fl (PRWEB) January 08, 2013
The Wedding Stationery Store recently posted their Top 5 Tips for Buying Wedding Invitations Online to aid brides through, what can be, a stressful process. Picking out wedding invitations is one of the biggest decisions made by brides so buying them online can be daunting. Unlike in the past, when couples could go to their local wedding invitation store to pick out their invitations, purchasing invitations online doesn't provide the ability to actually handle the invitations to get the feel and a firsthand look at them. But online shopping for invitations does offer many advantages including the ability to quickly search through a wide variety of invitations from multiple designers. These tips are meant to help brides take advantage of the power of the internet to get this critical part of the wedding planning process right.
Tip 1: Selecting the Style – Whether you are having a wedding on the beach or a traditional church wedding, it's important to incorporate your wedding theme into your wedding stationery. There are wedding invitations in almost every style to match your tastes from informal to traditional. Think about your color palette as well as the feel and texture of the paper. Brides can find invitations on basic card stock as well as heavier, thicker paper such as letterpress wedding invitations where the lettering and design is actually pressed into the paper giving a unique vintage feel. On the internet you can search through literally thousands of invitations from multiple wedding invitation designers and search for specific style points that you are looking for very quickly.
Tip 2: Finding a Reputable Online Vendor - The internet can be a scary place. Shoppers may not really be sure who they're getting involved with and you may have doubts about the level of customer service you will receive. To stay out of trouble, check the "Terms of Service" on the invitation company's website, typically found through a link in the website's footer. This is where to find details about the company's policies for making changes to the invitations if there is an error and the all important refund policy. It's also important be able to actually talk to someone on the phone. Look for a customer service phone number on the company's website. Call the company and ask questions.
Tip 3: Actually Handle the Invitations before Buying – It is important to know how thick the paper is and what is its quality before making that big investment. Most of the top online wedding invitation vendors offer samples of their products for a small fee. Ordering samples is also a good way to test out the companies speed and responsiveness too.
Tip 4: Customizing Invitations Online – Most online invitation company websites offer the ability to create an online proof of the invitation with the custom wording and wedding details as it will appear after printing. The most important part of customization is to check, double check, and triple check that the information on the invitation is perfect. Brides are cautioned to have a fresh set of eyes look at it also including their fiancée, bridesmaids, and others to ensure all the details including name spelling, dates, venue name and address, and RSVP date are correct.
Tip 5: Ordering the Right Number – It is suggested that couples ensure they order more than they think they will need, typically up to 25 more. Extra invitations are necessary for keepsakes and in case there are late additions to the guest list. It is typically cheaper to include more invitations upfront than to place an entirely new order later.
About The Wedding Stationery Store:
The Wedding Stationery Store provides a wide online selection of wedding invitations, save the dates, thank-you cards and more. The company's website offers wedding stationery from many of the most popular and reliable stationery designers. Browse through their vast selection at http://www.weddingstationerystore.com.